CQC writes to trusts about radiology capacity ahead of publication of report into potential harm caused by backlog at one trust
Royal college warns backlogs may lead to a patient's "condition advancing and requiring more and longer treatment"
CQC to publish another report on concerns and warns trusts it may identify "significant outliers"
The Care Quality Commission has launched a national review of radiology capacity after it found "significant backlogs of radiology reporting in some trusts."
Professor Ted Baker, the chief inspector of hospitals, has written to all acute and community trusts asking them to provide data on how quickly they report back on x-rays, CT and MRI scans, and what type of scans are not being reviewed by a qualified radiologist.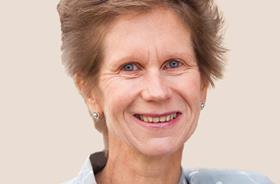 The Royal College of Radiologists told HSJ radiology reporting back logs "may lead to [a patient's] condition advancing and requiring more and longer treatment".
The CQC's letter, seen by HSJ, said the review would allow it to "assess the national situation concerning radiology reporting".
Professor Baker told HSJ he launched the review because the CQC had become "aware" of the issue through its "inspections and ongoing monitoring of NHS trusts". Despite concerns being raised about radiologist workforce shortages since 2015, a CQC spokeswoman said there was "not a trigger" that caused the review to start this month.
The review comes ahead of the publication of a CQC report into Portsmouth Hospitals Trust, which is expected to address potential harm caused by radiology backlogs. The CQC spokeswoman said the report is due out "soon [but] an exact date is yet to be confirmed". HSJ understands it could be released as early as next week.
Two of the trust's clinical commissioning groups, Fareham and Gosport and South Eastern Hampshire, said in a governing body paper they were "significantly concerned in respect of the impact of delayed reporting" at the trust. Its other commissioner, Portsmouth CCG, also said if reporting delays were not resolved at the trust "patients will continue to be subject to risk of missed diagnosis and delayed treatment as a result of the backlog".
RCR president Nicola Strickland said without more investment in training and overseas recruitment of radiologists "unreported scans will continue to mount up".
She said: "The issue of reporting backlogs in imaging departments has been a major concern for the RCR for some time. Over the past three years, the RCR has repeatedly warned that imaging departments are struggling – with the UK's radiologist workforce not growing anywhere near fast enough to cope with the ever increasing need for scans.
"This sadly can only mean that patients will spend weeks with the stress of not knowing if they have cancer or another serious disease. In some cases that may lead to their condition advancing and requiring more and longer treatment."
Last month, the royal college reported that in 2016, English NHS hospitals spent over £71m outsourcing the reporting of radiology examination backlogs amid a 7.4 per cent vacancy rate of UK radiologist posts – two-thirds of which were vacant for more than a year. It also found the need for MRI and CT scans grew by almost a third between 2013 and 2016.
Emma Greenwood, policy and public affairs director at Cancer Research UK, said: "The radiology capacity is a real problem and is proving to be one of the barriers to cancer diagnosis. It's definitely a factor in trusts meeting the 62 day target. We would be very concerned if patients are being harmed through radiology delays."
She added the issue was raised in NHS England's cancer strategy, published in July 2015, which said a "serious shortage of radiologists in England is reflected in the increasing delays in delivering test results to patients".
In the letter, the CQC asked trusts to respond to nine questions about radiology capacity by 1 December. These include details on the number of "unreported" examinations in each trust" and the percentage of patients who have "breached" the trusts' own targets for reporting on scans or x-rays. It has also requested data on radiology vacancies and outsourcing rates.
The regulator said it expects to publish its findings and "trusts should understand that we may be expected to provide information on significant outliers".
In the summer, the CQC issued Portsmouth Hospitals with an enforcement notice about reporting diagnostics delays.
An inspection report published in August said a "decision was taken [in the trust] not to report on any chest x-rays within radiology" with reviews being undertaken by medical staff of all grades instead of qualified radiologists. It also found 40 per cent of x-rays were not clinically evaluated. Fareham and Gosport and South Eastern Hampshire CCGs said the trust hopes to clear its backlog by February 2018 and a clinical harm review of chest x-rays and unreported MR and CT scans is ongoing.
A trust spokeswoman said: "Patient safety is our absolute priority. When the CQC inspected some services in May, they found that we were falling short in some areas, but we are committed to making improvements. CQC inspectors returned to check progress in July and we will respond fully and openly to their further findings when they are published."
HSJ has also previously reported on concerns with radiology backlogs at Kettering General Hospital Foundation Trust and University Hospitals of Leicester Trust.
Exclusive: Hunt orders inquiry into NHS 'never events'
1

2

Currently reading

Exclusive: National radiology review launched over 'significant backlog' fears