New royal college lead says it could become 'difficult to get control' of waiting lists following the 'softening' of targets
Academy of Medical Royal Colleges warns public need to be told what 'we can't offer them' within NHS funding
One of the UK's top medical leaders has warned over the 'softening' of waiting list targets, in the first interview in her new post.
The new chair of the Academy of Medical Royal Colleges told HSJ in an exclusive interview that elective targets had been "slackened" due to a greater focus on emergency care.
Professor Carrie MacEwen said: "The risk around softening [the referral to treatment waiting list target] is that it becomes considerably longer and becomes more difficult to get control of it again."
The delay in treating people "has effects that are quite far reaching" including an impact on mental health, loneliness and an ability for people to participate in society, she said. Professor MacEwen was previously Royal College of Ophthalmologists president, and is a consultant ophthalmologist in Dundee.
NHS England said in March that planned care waits were not a top priority for the next two years, and the 18 week waiting target was therefore unlikely to be met.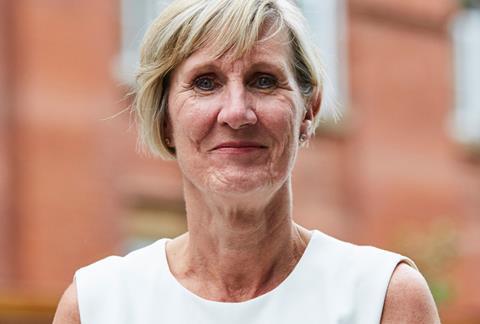 Professor Sir Mike Richards also warned about the dangers of long waiting lists this week in an interview with HSJ ahead of his retirement as Care Quality Commission chief inspector of hospitals.
Professor MacEwen did however say she wanted to "expand" the academy's Choosing Wisely programme, which encourages doctors to consider whether a treatment is necessary, and to give the individual a choice. It had a particular focus on treatments that may have a low or no benefit.
She said the programme would look at a "much bigger picture that involves more aspects of medicine and social care". It needed to ensure "patients realise they have got a choice to genuinely choose not to do something".
Professor MacEwen also sounded caution over royal colleges' clinical guidance, saying their should be a focus on outcomes. "We are very good at writing guidance but we are not really very good at following up what effect it has."
Professor MacEwen also:
Called for an "honest conversation" about what the NHS can afford to provide, given politicians do not appear to be willing to provide sufficient funding.
She said: "Looking at the manifestos for the general election, there wasn't a party that didn't say they weren't going to put money into the health service. The question is, is it enough?
"We feel there should be clarification around what is needed and… there needs to be an honest conversation with the public if it is recognised that what needs to be funded can't be funded adequately."
She said: "The public expectation currently is extremely high and the question is can we meet that expectation or can we not? I think we need to have that conversation with the public to say what we can't offer them."
Indicated she supported an end to the English purchaser provider split - following the example of other UK nations.
She said of the four UK nations "no one has pursed the purchaser/provider split with the zeal that has been done in England. I am Scottish and I think the collaboration and cooperation that has taken place in Scotland has made life a lot easier in many ways.
"For instance, if a hospital stops seeing patients because they are being seen in the community, who is paying that hospital? If you have a purchaser/provider split, there are other things driving you rather than simply good medicine… I think we are being driven possibly by the wrong things."
Said the academy was calling for an exemption for the health workforce from any future immigration controls following Brexit.
She said: "Probably 60,000 people working with the health service are from the EU and probably up to half of them are thinking of leaving at a time we have a workforce crisis ourselves… If we don't have the right number of people doing the right jobs then we are not going to be able to deliver anything."
In relation to the junior doctors' dispute last year, she said the academy needs to "continue working with junior doctors to make sure they do trust us". She said "everybody is doing all they can to make sure [junior doctors] feel valued, because they are very, very important".
Professor MacEwen takes over as academy chair from Dame Sue Bailey.