Professor Sir Mike Richards will leave his role as chief inspector of hospitals at the Care Quality Commission at the end of July, he has told HSJ.
In January, Sir Mike announced his plans to retire in the summer but has now provided a date for his departure.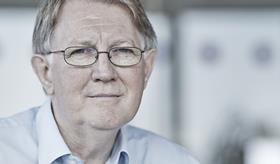 Speaking about his retirement plans, Sir Mike said: "I'm planning to have at least a couple of months of doing no work at all."
HSJ reported in April that plans for his successor are in advanced stages, with a confidential document suggesting that final interviews for the role were held late last month.
Although no announcement has been made on who Sir Mike's replacement will be, HSJ understands several high profile candidates are in the running.
The appointment will also require the support of the health secretary.
A CQC spokesman previously said recruitment was "proceeeding as planned" despite the general election, however it is unclear if the election result could create a delay in approving the appointment.
HSJ has previously reported that the regulator is looking for a "highly influential" clinician or board executive with "political acumen" to replace Sir Mike, who has been chief inspector since July 2013.
The CQC will pay the new chief inspector of hospitals between £161,000 and £191,000 a year.