Maternity investigations will start in Derbyshire and Hampshire
First draft reports available in eight weeks, Keith Conradi says
Information will be shared with families but not evidence documents
The Healthcare Safety Investigation Branch's first draft investigation reports into avoidable baby deaths and harm could be available to trusts within eight weeks, the chief investigator has said.
HSIB has been tasked by the Department of Health to take over the investigation of more than 1,000 avoidable baby deaths and incidents of harm from April.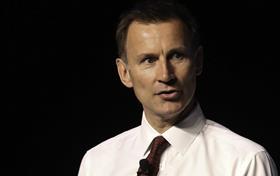 The organisation is aiming to recruit more than 100 speciality maternity investigators for the work, which will begin in Derbyshire and Hampshire where HSIB already has bases.
Chief investigator Keith Conradi told HSJ: "These will be individual investigations into individual incidents. We expect to be at the investigation within days of it actually happening. It is quite important we get there as soon as we can so we get the best evidence available and a draft report within eight weeks.
"This is our ambition to be able to do it that quickly. It is going to be a fact finding investigation. We want to understand what went on. How and why these things happened. We will do a little bit of that. The bigger value is when we start to aggregate all these reports together, which is the next body of work."
The government has asked HSIB to take over the investigation of avoidable maternity incidents because of concerns that incident investigations in the NHS are poor, often exclude the families, take too long and fail to lead to long term learning and improvement.
Health secretary Jeremy Hunt has committed the NHS to halving the rate of stillbirths and brain injuries by 2030.
Mr Conradi said the new investigators would likely be seconded from the NHS but would be employees of HSIB and act under its processes. There has been concern that information could be denied to parents under "safe space" rules.
Mr Conradi said: "My view is the statements we take etc, we are not planning to give them to families. There should be a requirement on us to share all relevant information with the families, so we sit down with them and tell them what we have learned. But in terms of presenting the statements that will remain with us.
"When we take an interview with someone we have two parts. We get the factual information and then we have another part where we understand the context, the culture, the organisation and other bits and piece which aren't specific to that incident but frame the whole thing for us. Our national investigation is more about the wider piece. These will be much more about what are the facts, what happened.
"Trusts will still have the duty of candour requirements. That is still the trust's responsibility."
He said the hope was that the new process would lead to a consistent approach with similar reports for all incidents.
"I think the model we bring has huge benefits and my long term vision is that we could have a regional network and this seems to me to be the starting point for that. It is restricted to maternity at the moment but there is no reason why in the future it couldn't take on other parts of the system," he said.
HSIB chief rejects plan for trusts to investigate themselves
1

2

Currently reading

First baby death investigation reports released within weeks