Just one in five GP access scheme sites have hit NHS England's target for extending GP opening hours
New data shows number of patients in each scheme who have access to "full" extended hour appointments 
NHS England has declined to publish data it claims shows better performance.
Only one in five sites funded by the government to boost GP opening hours has hit the target set by NHS England, new figures suggest. 
Just 12 out of 57 pilot areas have hit NHS England's target to achieve "full" extended opening hours for their population by the end of 2017-18 after receiving money from the £150m GP Access Fund.
The poor performance emerged from the extended access to general practice data set, published by NHS England this month.
This data shows the number of patients in England who have access to "full", "partial" or "no provision" of extended GP appointments through either their own GP or group of GP practices.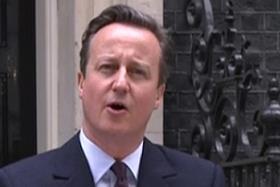 Those with "full" provision will have access to pre-bookable appointments on weekends and weekdays between 8am and 8pm, through either their own practice or group of practices.
HSJ compared the number of patients with "full" extended access in each clinical commissioning group area, with the number of patients under each GP access scheme according to NHS England. Where multiple CCGs are involved the total number of patients with full access across all of those CCGs has been combined.
Former prime minister David Cameron made extending GP access a major political ambition, creating a £50m GP access scheme fund – formerly called the prime minister's challenge fund. This was allocated to 20 areas across England in 2014-15. In 2015-16, a further £100m was allocated to 37 schemes in the second wave.
As part of last year's planning guidance, NHS England had said CCGs should ensure 100 per cent coverage for extended evening and weekend appointments for those sites funded by the access fund.
In addition to the fund, the national commissioner has provided CCGs with a pilot site in its locality with an extra £6 per head of population to help increase open hours in 2017-18.
All other CCGs were told in February they would need to ensure 100 per cent extended access by October 2018, earlier than a previous deadline set by NHS England for April 2019.
Only those GP practices or groups of practices that voluntarily signed up to NHS England's direct enhanced service funding are included in the data analysed by HSJ. It does not include any other extended access services that may have been commissioned.
Some CCGs told HSJ they do have 100 per cent extended access coverage and claim NHS England's data does not reflect this.
NHS England said it had two sets of data for extended GP access. One is called the GP forward view monitoring survey and is collected directly from CCGs while the extended access bi-annual survey data is collected from individual GP practices. However, the national commissioner has not published the GPFV monitoring data and has declined to share it with HSJ.
It claims the data shows 52 per cent of the country has access to full extended hours compared with the data analysed by HSJ which shows 39.7 per cent of the country is covered by full extended access.
NHS England declined to provide further comment.
Source
NHS England data on extended GP access