Mid Staffordshire inquiry chair warns of "increasing disconnect between staff and leaders"
Sir Robert Francis describes "depressingly familiar" pressure on NHS chief executives
Service "manifestly failing" to keep up with demand, he says
Sir Robert Francis QC has warned financial and demand pressures on the NHS have created an environment in which a care scandal equal to that at Mid Staffordshire is "inevitable".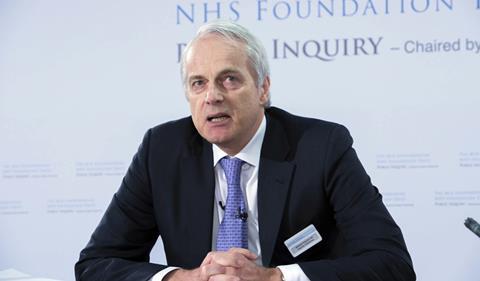 In an in-depth interview with HSJ to mark the fourth anniversary of the publication of his landmark public inquiry report, Sir Robert said the NHS was facing an "existential crisis", and was "manifestly failing" to keep pace with demand. He also warned of "depressingly familiar" pressures on NHS chief executives "coming down from the top."
Sir Robert highlighted the failure of national leaders to recognise growing threats to patient safety that were being created by policy decisions, identifying a "disconnect" between what national leaders say is happening and the experience on the front line.
The intervention by the highly respected lawyer is a blow to NHS leaders and health secretary Jeremy Hunt, who has made patient safety the central theme of his tenure. Responding to Sir Robert's 2013 inquiry into Mid Staffordshire, Mr Hunt said: "We must never allow this to happen again."
Since then Mr Hunt has driven through a number of reforms explicitly intended to improve patient safety including revamping the Care Quality Commission, creating new criminal offences and implementing a duty of candour on NHS providers.
Asked whether he believed the risk of a collapse in patient safety was "adequately recognised at senior levels", Sir Robert said: "I honestly don't know".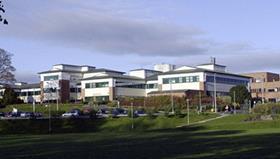 He added: "I would like to think there is more acceptance at NHS Improvement level than perhaps there has been in the past and I think there is an approach and understanding of the importance of keeping the quality agenda going and I'd like to think that permeates the Department of Health."
Sir Robert warned that decisions are being made "more and more remotely" from those who actually look after the patients.
He said there was still an emphasis on "good news stories", which grew "the higher up the national tree you go" – echoing concerns he raised around Mid Staffs that national leaders only wanted to tell positive stories about the service and were ignoring concerns when they were raised.
He warned that unless NHS leaders continued to focus on the specific lessons from the scandal, there would be a "a real danger of a relapse."
In February 2013, Sir Robert published his three volume report following the public inquiry into events at Stafford Hospital, where hundreds of patients experienced "appalling and unnecessary" suffering. He made 290 recommendations to bring about a cultural change in the health service. This followed an independent inquiry by him into Mid Staffs published in February 2010.
Sir Robert said he was still worried about staff feeling they were not being listened to, "and I include in that the ever increasing number of chief executives who say they can't manage and the pressures coming down from the top sound anecdotally depressingly familiar."
In another sign that the pressures on the service were leading to a return to the strict performance management practices that contributed to the Mid Staffs scandal, he pointed to weekly phone calls from national leaders to local chief executives. "That sort of atmosphere is fairly prevalent," he said.
Asked whether, in that environment, the same mistakes that caused the failings at Mid Staffs could happen again, Sir Robert said: "I think it is inevitable. If you look at the number of trusts who are not only in deficit but won't agree their control targets, the fact some are not agreeing their control targets is good because it means they are saying we can't actually do that and carry on the service you want us to provide.
"But there will be those that have said yes when they actually can't do it and often it will be the more inexperienced ones who haven't got the clout to stand up to the pressures. Absolutely yes, that is a danger."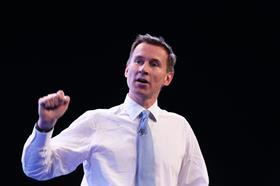 He welcomed changes since 2013 in "corporate attitudes", which he said were much more focused on patient needs, and he said there was greater transparency about where problems in the service existed.
Sir Robert, who is a non-executive director at the Care Quality Commission, added that the CQC "provides some backbone where there wasn't before", which may lead to the system being more aware of chief executives saying they cannot manage.
But he continued: "That is not to say the pressures to tell the good news stories and emphasise those isn't still there.
"I think the higher up the national tree you go the more I would suggest that is the case. I feel there is an ever increasing disconnect again between what nationally is sometimes said to be going on and what people on the ground feel or see is going on.
"Politically, with a small p, the message is put out that we are putting more money into the service than we ever did and it is the best health service around, but against that there is a frontline feeling that things have never been as bad as they are now and we can't deal with the pressures."
Francis: Top-down pressure on NHS chiefs 'depressingly familiar'
1

Currently reading

Francis: Top-down pressure on NHS chiefs 'depressingly familiar'

2

3