A panel of experts explored how understanding what patients want out of medicines and redefining the concept of 'value' are at the heart of the growing challenge of medicines adherence
Read the full longform guide here
Sponsored by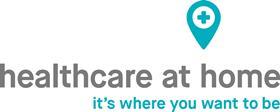 Optimising the use of medications is becoming ever more important as increasing numbers of people develop long-term conditions and are often on more than one medication. Supporting people both to be involved in decisions about what medications they take and then to adhere to them is a growing challenge.
The World Health Organisation has suggested that between 30 per cent and 50 per cent of medicines prescribed for long-term conditions are not taken as intended. For the NHS this represents wasted money – and poorer outcomes – and increased pressure on hospitals and GPs as patients do not make the expected progress, and need more input.
An HSJ roundtable, in association with Healthcare at Home, looked at some of the issues this presents for the NHS – and how it can work with patients to get more out of medicines.
Panel
Sharon Brennan, HSJ – chair
Robert Horne, professor of behavioural medicine University College London
Ravi Sharma, director for England, Royal Pharmaceutical Society
Dr Benjamin Ellis, consultant rheumatologist, Imperial College Healthcare Trust
Jane Freeguard, associate director of medicines commissioning for CCGs in Worcestershire and Herefordshire - attending on behalf of NHS Clinical Commissioners
Marcia Philbin, chief executive, Faculty of Pharmaceutical Medicine
Rich Flowerdew, patient
Dr Richard Preece, executive lead for quality and medicine, Greater Manchester Health and Social Care Partnership
Richard Blyth, chief customer officer, Healthcare at Home
Neil Hamilton, consultant pharmacist in pulmonary vascular disease, Sheffield Teaching Hospitals Foundation Trust