The GIRFT programme has announced four new clinical leads for its mental health, trauma, plastic surgery and burns and outpatient services workstreams
Dr Sridevi Kalidindi will lead the mental health rehabilitation and complex care workstream
She is the first clinical lead for mental health appointed for the programme, with two more roles to be filled
The Getting It Right First Time programme has today announced four new clinical leads, including its first for the mental health sector.
Consultant rehabilitation psychiatrist Sridevi Kalidindi will lead the clinical efficiency and safety programme's workstream on rehabilitation and complex care.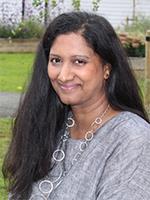 The programme is currently looking for two more clinical leads to run its two other mental health workstreams; for urgent and emergency and inpatient mental health services for adults; and for children and adolescents.
Dr Kalidindi, associate medical director at the South London and Maudsley Foundation Trust, said the new workstream was an opportunity to improve rehabilitation services.
She added: "The GIRFT workstream in mental health rehabilitation, provides an enormous, long overdue, opportunity to upgrade rehabilitation services nationally.
"Improved patient experience and outcomes along with enhanced system functioning, is at the heart of this programme."
GIRFT has also appointed clinical leads for its trauma, plastic surgery and burns, and outpatient services workstreams:
Bob Handley, trauma and orthopaedic surgery consultant at Oxford University Hospitals Foundation Trust, has been appointed clinical lead for trauma;
Manchester University FT consultant plastic and reconstructive surgeon Ken Dunn is clinical lead for plastic surgery and burns; and
Consultant ENT surgeon John Hadley from Ashford and St Peter's Hospitals FT and the Royal Surrey County Hospital Trust is clinical lead for outpatient services.
The clinical leads will visit trusts and analyse data to look at variations and publish their findings in a national report.
GIRFT has also appointed two consultants as clinical advisors to the plastic surgery and burns workstream, and two consultants as clinical advisors to support the radiology workstream.
This brings the number of clinicians appointed to lead the GIRFT specialty reviews to 55.
GIRFT chair and NHS Improvement national clinical quality and efficiency director Professor Tim Briggs said: "The GIRFT programme supports trusts by having clinical leaders who not only understand the challenges ahead, but are also committed to providing real solutions and providing long lasting benefits to improving better patient outcomes and efficiencies across the NHS hospitals in England."
The £60m clinical efficiency and safety programme is run by NHS Improvement and involves clinician led teams examining service lines in every trust in England to determine whether they are operating at sufficient scale, among other factors.
It began by investigating elective orthopaedics but has since expanded into 35 specialties.