New GIRFT report finds variation in heart and lung outcomes
Lung resection rate variation "unacceptable"
Nearly all units face significant pressure from lack of ITU beds
A "very small" number of England's 31 cardiothoracic centres perform poorly, the latest Getting It Right First Time review has found.
The report, published today, said the metrics for lung and heart surgery showed some centres "built up a holistic picture of poor performance" but it did not name them. The GIRFT team said it was "reassured" existing oversight measures had already identified them.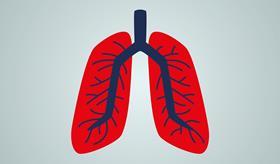 The report singled out "unacceptable" variation in the rate of surgeries on early stage lung cancer patients.
The report said: "For non-small cell lung cancer patients, resection is the main intervention to offer a chance of cure, so it is crucial that as many patients as possible receive surgery."
The rate varies from 37.5 per cent to 86.4 per cent, according to data from the 2015 National Lung Cancer Audit.
The GIRFT report recommended a thoracic surgeon be present for every multidisciplinary team meeting on lung cancer.
It said these meetings should be centralised as "it is becoming increasingly difficult for many thoracic surgery centres to provide the level of multidisciplinary team meeting attendance required by lung cancer commissioners across the large number of small peripheral multidisciplinary team meetings".
The report noted some units that were "outstanding in nearly all the metrics" and said these were further characterised by "the quality of their clinical leadership and teamwork, a sense of unit identity, an understanding of how they are performing, and close working relationships between clinical staff and senior trust management".
But the GIRFT team reported "an overwhelming majority" of units said the lack of staffed ITU beds was "the single greatest pressure point in the clinical service".
On the day cancellations ranged from 2.6 per cent to 18.2 per cent of elective cases.
In a joint statement, the Royal College of Surgeons and the Society of Cardiothoracic Surgery said: "Patients undergoing cardiothoracic surgery are some of the most ill that the NHS cares for, suffering conditions such as heart valve disease, lung cancer and blocked arteries.
"Cardiothoracic surgeons have pioneered the collection and publication of clinical outcomes data and since monitoring and publishing survival rates for adult cardiac surgery, we have seen a progressive improvement in outcomes. Survival rates for patients having cardiothoracic surgery in the UK are now among the best in the world.
"With the far wider range of clinical and process measures that are now available as a result of the GIRFT report, cardiothoracic units can now benchmark performance against the national average, a powerful tool for continued improvements in services to patients. As an example, the report suggests that more efficient bed management for cardiothoracic patients will help reduce delays, cancellations and long stays in hospital."
The GIRFT programme, hosted by NHS Improvement, will see assessments made of care across 35 different medical areas after visits from the team and data analysis.
The publication of today's report followed an assessment of vascular surgery last month and previous analyses of orthopaedic and general surgery.