NHS England orders new weekly collection of GP appointment data in preparation for winter
Data will fill in "inconsistent" picture of GP capacity
First collection to take place in November
NHS England has ordered the national collection of future GP appointment data for the first time, as part of its preparations for looming winter pressures.
The national commissioning body issued a draft direction giving NHS Digital the power to collect weekly forward appointment booking data from every practice in the country from November.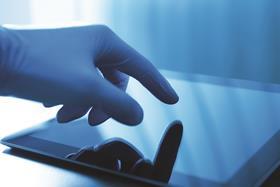 Under the direction, titled "General Practice Appointments Data Collection in Support of Winter Pressures", NHS Digital will pass data to NHS England to help it monitor and plan capacity for primary care during winter. The NHS Digital board approved the direction yesterday.
The new collection comes amid growing alarm over the NHS's ability to cope with the coming winter, though much of the concern has been focused on acute care.
A paper presented to the NHS Digital board said that while good data was collected for secondary care to help plan for winter, there was "no routine measure of activity levels in general practice".
This meant NHS England had an "inconsistent" picture of GP capacity at national and regional levels.
"If this data is not collected, there will continue to be a lack of understanding of the particular pressures on NHS services over winter and other holiday periods, with respect to capacity and utilisation of appointments in general practice," the paper said.
It is hoped that the data will be used to help improve patient access to GPs over the winter and potentially reduce accident and emergency demand, the document added.
However, there are risks associated with the collection including the "very short time frame" and the capacity for IT suppliers and NHS Digital to set up a new collection in less than two months. The "support of healthcare professionals" was also named as a risk.
The data, which will be published, will not include patient identifiable information. All practices will be given at least six weeks' notice prior to the first collection.
Responding to the news, BMA GP committee chair Dr Richard Vautrey said he has raised concerns about the quality of the new data and stressed that it should be used to support, not penalise, GPs over winter.
"This must be used to support general practice in identifying and dealing with rising workloads as we enter the busy winter period. It must not be used as a new stick to beat practices with."
The paper claims that much of the burden of capturing this information will likely be on GP IT system suppliers, which will be required to provide the appointment figures weekly to NHS Digital.
A spokesman for TPP, one of two large NHS primary care electronic system suppliers, said: "TPP supports this initiative from NHS Digital and we are working closely together in order to define exactly what data submission for winter pressures will best support GPs."
A NHS England spokesman said at this stage the data collection was "exploratory" and would not be used to directly inform allocation of resources this winter.