Commissioners seem to be unprepared for a multi-million pound bill as they face funding specialist obesity treatment and bariatric surgery. By David Haslam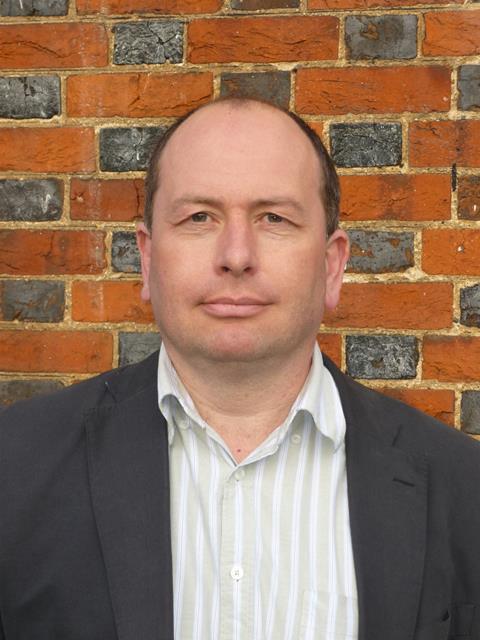 Support for obese patients is poised for chaos as NHS treatment undergoes a radical shake-up.
In the first "joined up" strategy of its kind, England's clinical commissioning groups and Scottish Health Boards face funding specialist obesity treatment and bariatric surgery for their own patients.
Until now, they have funded only the specialist weight loss services, knowing that if patients fail, and continue to pile on the pounds, the NHS will pick up the bill for millions of pounds as patients go under the knife.
As a result, many have paid lip service to weight management – and funded inadequate services, or nothing at all.
But over the next year, all this will change. Unless CCGs and health boards can treat obese individuals in a cost effective way prior to expensive surgery, the new bills will, quite literally, land on their own mats.
Obesity help centres network
The litmus test here is the availability of so-called "tier 3" obesity help centres, staffed with experts in weight loss, physical activity, cognitive behavioural therapy (CBT) and other talking therapies.
These should be the final, standalone, safety net for obese patients in a four tier system.
The best information available indicates a woeful state of affairs
The National Institute for Health and Care Excellence says everyone should be offered tier 3 help before invasive bariatric surgery (tier 4) ­ and now CCGs and health boards will fund both tiers.
We are witnessing the early stages of an NHS Diabetes Prevention Programme, which by its very nature is partly synonymous with an obesity management programme. So if the NHS is serious about obesity, a network of Tier 3 centres would confirm it.
But where is this network? Details are, curiously, thin on the ground.
The best information available indicates a woeful state of affairs. For example: Only 60 per cent of CCG areas have access to services that could fit some of the criteria for a tier 3 service, suggesting that 40 per cent have nothing. Just 8 per cent of CCGs have community-based tier 3 services, with most of the rest in hospitals, or run by the surgical teams themselves.
Just six months ago, 66 per cent of CCGs had taken no action to prepare to take over obesity surgery from NHS England. And 52 per cent had no idea how many patients had had surgery in their area in the last two years.
Put simply, many English NHS areas could have no treatment centres at all, while others (possibly linked to hospital surgical units, and run by surgical multidisciplinary teams) may simply offer pre-operative work-up.
My own view is that the number of comprehensive, independent, NHS primary care specialist centres ­ with the skills and a real motivation to help patients – can be counted on the fingers of one hand.
While surgery has an extremely important place, true tier 3 services can have remarkable success, potentially saving millions of pounds.
Showing the way
One showcase is the Rotherham Institute of Obesity (RIO), staffed by a range of specialists. They help free around 1,500 patients annually from a range of conditions, including hypertension and diabetes, ­ and free the taxpayer from spiralling annual medication costs.
Obesity services need to be independent, comprehensive and mandatory; they need to offer innovative approaches where they exist
They recommend modern, proven techniques such as cognitive behavioural therapy (CBT), motivational interviewing, cooking and physical activity skills, medication and low, and very low calorie diets, which can offer the same weight loss as surgery at a fraction of the cost. Yet these diets are not routinely funded on the NHS, despite guidance.
Diabetes UK is currently investing £2.4m ­ – their biggest research grant by a long way – to establish the role of such diets in reversing type 2 diabetes; no charity would do this unless compelling evidence existed to prove their efficacy.
And talking therapies help maintain weight loss.
Eating can be an emotional disorder. We all eat for a range of reasons, including depression and boredom, and RIO can help resolve the issues that caused the weight gain in the first place. Without this, many patients would regain the weight they lost.
Today, government works with private enterprise in a range of areas, but more reluctantly in weight loss.
While we have Weight Watchers Referral, many heavier patients need faster ways to ameliorate a range of life-threatening conditions. Other research-based companies like LighterLife could offer a proven CBT model, and this evidence already exists.
Obesity services need to be independent, comprehensive and mandatory; they need to offer innovative approaches where they exist; yet, at present, commissioners can choose to pay lip service, or not bother at all.
It costs the NHS and taxpayer far more in treating the consequences of obesity than managing the root cause early. For our part, the National Obesity Forum has established a dedicated patient group to help address this.
We are urging the government to support us in promoting improved tier 3 services, comprehensively across the country before the problem overwhelms the NHS even more.
NICE recommends a tiered approach for the management of obesity, comprising:
Tier 1 - Public health initiatives and primary activity
Tier 2 - Community weight management programmes
Tier 3 - Specialist weight management with a multidisciplinary team approach, prior to patients being considered for surgery
Tier 4 - Bariatric surgery, for those found to need it
Professor David Haslam is chair of the National Obesity Forum