Bill Kirkup says he has seen progress on only 10 out of 26 recommendations from the Morecambe Bay inquiry
He says it would be a "mistake" to consider the National Maternity Review a response to his recommendations
Describes the delay in implementing the role of medical examiners as "unconscionable"
The NHS risks creating the conditions for "another avoidable disaster" in care standards, the chair of the Morecambe Bay inquiry has warned.
Bill Kirkup told HSJ the lack of progress on implementing recommendations from his report into maternity care failings at the University Hospitals of Morecambe Bay Foundation Trust meant mistakes could be repeated elsewhere.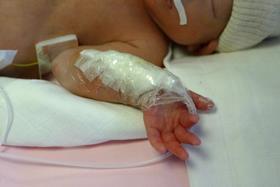 He also criticised the National Maternity Review commissioned by NHS England, saying it was not a response to his report and safety issues in maternity care had not got the attention they deserve.
Dr Kirkup was speaking ahead of the one year anniversary of his inquiry into poor care at Furness General Hospital, where failures at almost every level of the NHS contributed to the avoidable deaths of at least 11 babies and one mother.
Since the report was published there has been progress on only 10 of the 26 national recommendations the report had made, he said.
Key recommendations yet to be fully implemented include the introduction of medical examiners; investigations by professional regulators; national reviews into rural isolated services; a review of the NHS complaints system; and new standards for how trusts should approach coroner's inquests.
Dr Kirkup said: "There has been no visible action in some key areas and I don't think that is appropriate.
"Given that we are a year on it is a disappointing position overall. I think now would be a very good time to take stock publicly and say this is what we have been able to do, this is what we are still to do and this is what we are not going to do."
He said he accepted organisations may want to take different approaches than those he recommended but warned: "Just ignoring the problem is not an option. It leaves us in the dark."
He continued: "I think a lot of this is about inertia and the difficulty in managing a very complicated system where you have complex sets of organisations and arrangements. I am also very mindful of the fact that people's attention is massively consumed by trying to keep afloat, never more so than at the minute, in the midst of winter pressures, with delayed transfers of care and funding that is limited.
"But we ought to be able to focus on more than one problem at a time. I do know that it is difficult but if we don't do that the worst possible outcome is that we replicate the same mistakes somewhere else and produce another avoidable disaster."
He said he felt "passionate" about ensuring action was taken, adding: "I don't want the Morecambe Bay investigation to sit on a shelf untouched."
Dr Kirkup was asked to work with the National Maternity Review, chaired by Baroness Julia Cumberlege, last year but said that while the review had been worthwhile "it would be wrong to suppose the National Maternity Review was a response to the Morecambe Bay investigation".
His report called for a review of the provision of maternity and paediatric services in challenging circumstances such as rural isolated locations.
Dr Kirkup said: "NHS England [announced] the National Maternity Review in the immediate aftermath of the publication of our report and they saw that as being the answer and it isn't. It is a different review. It is very important and has some very worthwhile recommendations in it, but it isn't the review that was specifically asked for and it would be wrong to assume that it would be able to cover all the specific recommendations.
"My disappointment is that in the response to the review report, the safety angle has not received the attention it deserves. That underlines the fact that it was not exactly the review that I thought was necessary in the aftermath of Morecambe Bay."
Dr Kirkup criticised the "glacial pace" of the Nursing and Midwifery Council and the General Medical Council investigations into staff at Morecambe Bay. He said: "It's not good for the people involved because it is hanging over them. It's even worse for the families who have to go through giving evidence for the umpteenth time in some cases, and a year after the investigation it just brings it all back to the surface. I am very disappointed.
"I have had conversations with both regulators about where I think they ought to look. I have given them everything they need to take it forward."
The Kirkup report called for the introduction of medical examiners, which was also a recommendation of Sir Robert Francis QC and Dame Janet Smith's public inquiries. Medical examiners are independent doctors who would investigate all deaths not referred to a coroner and would be able to take on board concerns of families in their investigations. The role was created after the Shipman inquiry in the Coroners and Justice Act 2009 but has never been implemented.
Dr Kirkup said: "It is just unconscionable that we haven't done anything about it yet."
James Titcombe, whose son Joshua died after failings at Morecambe Bay, said: "I share the deep frustration and dismay about the lack of progress over the past year. I am especially disappointed in the failure of the NMC and GMC as well as the trust to hold anyone accountable almost seven years after Joshua died.
"It is really important that over the next six month substantial progress is made."
The Department of Health said it was "absolutely committed" to improving maternity care and was committed to the principle of medical examiners.
NHS England told HSJ the National Maternity Review had set out "comprehensive proposals" on key lessons from Morecambe bay.