One of the latest HSJ webinars explored the opportunity to reimagine cancer treatment pathways and embed a co-designed standard of care without bias or inequality
*Gilead Sciences & Kite, a Gilead Company have provided financial support for the event and have had input into the agenda, speaker selection and approval of content for this meeting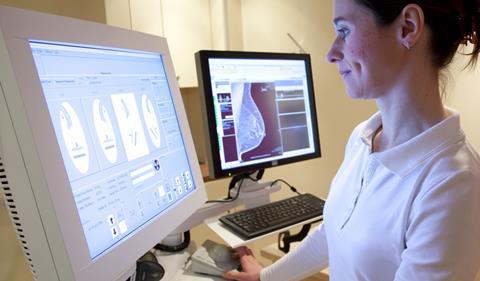 Run in association with Gilead Sciences* and Kite, a Gilead company, the HSJ Living with and Beyond Cancer webinar brought together a powerful panel: Baroness Delyth Morgan, CEO of Breast Cancer Now, Chiara DeBiase, Director of Patient Services at Anthony Nolan, and Leanne Pero of the Leanne Pero Foundation. The panel addressed the issue of equitable access to cancer care, discussing how cancer pathways could be made more inclusive and effective both in diagnosis and treatment.
Baroness Delyth Morgan, CEO of Breast Cancer Now, began the discussion by citing the 35,000 people living with a diagnosis of secondary/ metastatic breast cancer in the UK and the impact of breast cancer according to a patient's ethnic or socio-economic background, particularly in diagnosis. As well as focusing on standardising data collection to improve interventions across the UK healthcare system, Baroness Morgan underlined the valuable lessons learnt during the COVID-19 pandemic.
Whilst a focus on early diagnosis is important, those already in the system must be prioritised to minimise the impact of delays and disruptions to care seen over the course of the pandemic. To address barriers to care and health inequalities, The National Metastatic Breast Cancer Audit will play a vital role, explained Baroness Morgan.
Also stressing the importance of improving treatment pathways, Chiara DeBiase, Director of Patient Services at Anthony Nolan, highlighted the need for co-created services that meet the needs of patients going through post-transplant recovery. Bringing care closer to home and harnessing the power of technology and data will be key to achieve a synergised healthcare system in the UK for cancer services, said Ms DeBiase.
The overarching message from the panel was the need for access to quality care throughout the entire treatment pathway and post-treatment recovery.
Closing the session, Leanne Pero, a cancer survivor and Founder of Black Women Rising, gave a first-hand account of her lived experience as a Black woman with breast cancer. Her insight into how services can be more inclusive and how marginalised communities can be better engaged, highlighted the importance of transforming how we conduct care in breast cancer. Ms Pero drew on feedback from a survey of 100 women with breast cancer to illustrate the disparity in diagnosis and treatment in her community.
An on-demand recording of this webinar is available.
If you had previously registered for the event, click here. Simply log in and you'll then be able to view the on-demand recording.
If you haven't already registered, click here. Once you've signed up, you'll be sent details of how to access the on demand. Registering for the HSJ Cancer Virtual Series will also give you access to other on-demand webinars and panel sessions from the series.
Job code: UK-UNB-0523
Date of preparation: July 2021