Jim Mackey criticises pace of success regime programmes
NHS Improvement board notes "short window" for statutory consultations around service change
Chief executive stresses these are "once and for all" changes
The chief executive of NHS Improvement has criticised the speed with which the success regime programme has made progress.
Jim Mackey told the first board meeting of the NHS provider sector regulator on Thursday afternoon: "I would have hoped we would be a bit further on than we are in some of those areas."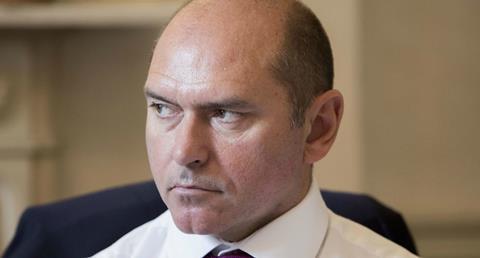 The success regime was launched by NHS England chief executive Simon Stevens in June last year and three areas were designated to be put through the programme: Devon, parts of Essex and Cumbria.
The regime is supposed to address "deep rooted and systemic issues that previous interventions have not tackled across [a] whole health and care economy".
Mr Mackey told the meeting there had been "a lot of discussion about whether we are working at the right pace across the three [areas]".
He indicated that it was likely there would be proposed changes to services in those areas that would require public consultation and that there was only "a short window" for this in the current parliament.
Mr Mackey told the meeting: "Each of [the success regime areas] will have to confront things which have been big issues for a very long time. [They will have to] address these issues once and for all. We have to fix these things. This is a 'once and for all'."
He said in north Cumbria – an area he knows well from running Northumbria Healthcare Foundation Trust, which is due to acquire North Cumbria University Hospitals Trust – there were issues that needed resolving around recruitment and reconfiguration.
Asked what measures NHS Improvement could take to speed things up, Mr Mackey said NHS Improvement would consider whether to attach conditions relating to the success regime to any bailout funding from the £1.8bn "sustainability and transformation fund".
Dame Ruth Carnall, former NHS London boss, is chairing the Devon success regime, UCLPartners managing director Sir David Fish is temporarily leading the Essex programme, and Sir Neil Mckay, former head of NHS East of England, is chairing the process in Cumbria.