Document sets out 22 principles set out for external reviews of clinical services
Follows recommendation by the Morecambe Bay inquiry for systemic guidance
Includes key principles of openness and transparency, and ensuring regulators
New standards for NHS organisations to follow when commissioning invited reviews of clinical services have been unveiled by medical royal colleges.
The 22 principles have been compiled by the Academy of Medical Royal Colleges in response to the Morecambe Bay inquiry and include a new emphasis on trust's being open and transparent with the public and patients about reviews and ensuring results are published and regulators are informed.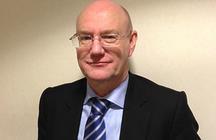 Where organisations fail to act on reviews or do not inform regulators, the new framework says external reviewers can "reserve the right to disclose in the public interest" information to regulators.
The new standards follow concerns expressed by Bill Kirkup in his final report into poor care at University Hospitals of Morecambe Bay Foundation Trust and concerns from Sir Robert Francis QC's public inquiry into poor care at Mid Staffordshire FT.
In his report, Dr Kirkup said his inquiry was "concerned by the ad hoc nature and variable quality" of reviews at Morecambe Bay.
At Mid Staffordshire two reviews into the trust's general surgery unit identified serious concerns and risks to patient safety but the trust took no action in 2007, leading to the Royal College of Surgeons describing the department as "inadequate, unsafe and at times frankly dangerous" two years later.
Neither of the RCS's reviews was made public until evidence was heard at the Francis inquiry in 2011.
The framework, published by the academy, the Royal College of Midwives and the Royal College of Nursing, is designed to ensure consistent systematic principles and guidance for external reviews.
The Care Quality Commission and the General Medical Council have also supported the guide and contributed to its principles.
Academy chair Professor Dame Sue Bailey told HSJ: "External reviews of NHS services by professional or other bodies can play a crucial role in identifying problems and recommending improvements. However, it is very important that patients can expect consistent standards and quality when a professional or other body undertakes an external invited review of any NHS service.
"The academy believes that this framework provides the systematic guidance for external reviews that the Kirkup review was seeking and, as such, recommends it to all NHS organisations commissioning external reviews of their services and to all professional or other organisations conducting such reviews.
"Medical royal colleges, the RCN and the RCM believe that if these operating principles are applied properly, patients will benefit from consistent, high quality external reviews of NHS service."