UK Statistics Authority warns public confidence has been undermined by lack of transparency
Authority "disappointed" by NHS's lack of progress
Calls for NHS to publish new collection guidance for A&E data
Public confidence in official NHS waiting times data "continues to be undermined" because of lack of action by NHS leaders, the government's statistics watchdog has warned.
The UK Statistics Authority said it was "disappointed" by the lack of progress the NHS had made on addressing concerns it raised in January around the accuracy of accident and emergency waiting times statistics.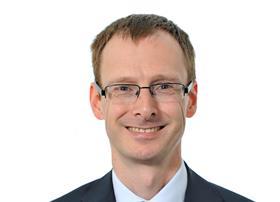 UKSA director general for regulation Ed Humpherson said in a letter to NHS bosses: "I am… disappointed that A&E data collection guidance, based on agreed principles, has still not been published.
"This uncertainty continues to undermine the public confidence in the official statistics compiled from that data… Resolving this uncertainty would be the best way for you to meet the needs of external users, particularly to demonstrate the trustworthiness of your statistics and to ensure you are transparent about future plans for these statistics."
The letter, sent to NHS England but also copying in NHS Improvement, said the NHS needed to repair damaged public confidence in the official statistics by clarifying which services "fall within the remit of A&E measurement" and being "transparent about future plans for these statistics".
The letter continued: "To help rebuild public confidence support this, we would expect you to prominently publish:
an explanation of the issues and planned next steps, including timescales to be published somewhere prominent;
appropriate cautions provided to users to support their interpretation of the statistics; and
any revisions to the published statistics to be presented in an easily accessible way, with the impact of these revisions explained."
The intervention comes despite NHSE's insistence that the impact of trust level inaccuracies and double-counting was a fraction of a percentage point.
An NHSE report concluded some trusts' four hour data performance was "artificially inflated" this winter, but the impact nationally was "between 0.11 and 0.18 percentage points", as reported by HSJ last month.
Both the Royal College of Emergency Medicine and the Society of Acute Medicine welcomed UKSA's latest intervention.
RCEM president Taj Hassan said he supported the proposed actions outlined in Mr Humpherson's letter. He also warned the NHS needed to make a clearer distinction to the public about the difference between the overall A&E performance figures and the performance of type one emergency departments.
He told HSJ: "The public should not be falsely reassured that we are only a few percentage points short on the 95 per cent target in emergency departments, when in actual fact that's a figure that includes urgent care, and around a third of type 1 EDs are below 80 per cent."
SAM president Nick Scriven said: "We really need to have accurate data on how our systems are performing and to hear that these recommendations have not been implemented is distressing. The cornerstone of any plans we can make for next winter hinge on having a realistic picture of how things actually are.
"There is also the matter of timely data and how this is disseminated to those who need to know [via the NHS England weekly winter sitrep reports]. This year the sitrep reporting period officially finished at the beginning of March. Since then we have had patchy monthly figures of limited detail but can we now even trust that?"
NHSE has been approached for comment.