Seventy per cent of top tier councils failed to hit DTOC reduction target
No financial sanctions in 2017-18 but there could be an impact on funding next year
NHS England says all councils have now agreed reduction targets
Councils that failed to meet nationally imposed targets for reducing delayed transfers of care by September will not face any financial sanctions in 2017-18, but could see an impact on their funding next year, NHS England has confirmed.
NHS England told Local Government Chronicle today it had agreed DTOC reduction targets with "all councils". This comes after some chiefs and council leaders branded the targets "undeliverable" when they were published in July, and more than half of councils in the West Midlands initially rejected them.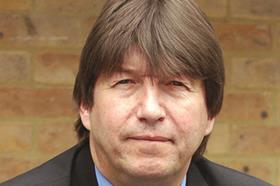 The Department of Communities and Local Government and the Department of Health set a September deadline for councils to reduce DTOCs attributable to social care against February levels, or risk losing control over their share of the extra £2bn for social care announced in the spring budget. This included a threat to claw back funding already allocated for 2017-18. The £2bn was made available as a boost to the improved better care fund.
It is understood 32 councils received a letter from the departments in September warning them over their performance, while 18 councils were placed in an escalation process and asked to resubmit plans.
NHS England said: "All councils have now agreed DTOC reduction targets in line with the government-specified precondition for receiving this year's NHS funded BCF transfer.
"As the government has previously stated, it will take account of the extent to which individual local authorities actually deliver against those commitments in deciding on the final allocation of next year's BCF."
A third of councils were tasked with reducing rates by 50 per cent or more. However, 70 per cent of top tier councils failed to meet their target – though almost two-thirds did improve their performance.
An NHS England spokesman said a council's performance to September would influence next year's allocation of the additional social care funding in the provisional local government finance settlement, due by the end of 2017. These allocations will be updated in the final settlement to reflect performance in November, data on which will become available in January.
President of the Association of Directors of Adult Social Services Margaret Willcox said NHS England's statement suggested there are no longer any councils in the escalation process and allocations for this year would be paid in full.
She added: "This is more settling for the rest of the year but there is no answer for next year. If you don't know whether you are going to get what you thought you were going to get you can't make spending plans."
In October, Local Government Association chair Lord Porter said the it had successfully made a case to the DCLG that councils struggling to meet the targets should not have funding withdrawn this financial year.
He said: "Communities secretary Sajid Javid did play quite a strong card Jeremy Hunt on that to make sure that what happens to the funding is in the future and you don't lose the money they were proposing to take off you this year."