The Royal College of Midwives has dropped its controversial "normal birth" campaign and removed advice for midwives from its website amid concerns it could have been "misleading".
The RCM confirmed its "top 10 tips for a normal birth" had been deleted from its site and would not be published again. It also said the campaign would be scrapped in favour of a more evidence based "better births" initiative.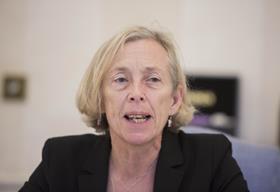 The college has faced criticism over its promotion of "normal births" in the wake of poor maternity care at Morecambe Bay, which caused the avoidable deaths of 11 babies and one mother.
Wider concerns have also been raised that midwives more generally could be too focused on promoting vaginal births to the extent complications and concerns are ignored and women are inappropriately managed, leading to harm to them or their babies.
The Kirkup inquiry into the Morecambe Bay scandal found that the maternity unit at Furness General Hospital had been dominated by a group of midwives "whose overzealous pursuit of the natural childbirth approach led at times to inappropriate and unsafe care". One member of staff told the inquiry midwives pursued "normal delivery at any cost".
The RCM's head of quality and standards, Mandy Forrester, confirmed the changes in emails to James Titcombe, whose son Joshua died after poor care at the hospital in 2008.
She said: "We no longer have a Campaign for Normal Birth. We now have an initiative called the Better Births Initiative, the focus of which is ensuring the best birth for all women.
"We have withdrawn the top 10 tips from our website. They are down permanently, we don't plan to relaunch them."
Midwifery care and safer births have become a major focus of the government, which aims to reduce the rate of stillbirths and baby brain injuries by half by 2030.
Earlier this year, HSJ exposed significant failings by midwives responding to abnormal foetal heart rates, with clinical negligence claims costing the NHS up to £500m a year.
RCM chief executive Professor Cathy Warwick said the normal birth campaign "had the potential to be misleading".
She said: "What we were interested in was helping our members to achieve as good a birth as possible for every women and there was a danger that if you just talk about normal births and particularly if you call it a campaign, it kind of sounds as if you're only interested in women who have a vaginal birth without intervention and we were very clear that we cared about far more than just that.
"I am very sceptical that any midwife would ever have looked at what we're saying under the heading of a normal birth campaign and thought 'this is telling me I must push normal birth beyond the point of safety'. Clearly some midwives were identified as doing that at Morecambe Bay but I've got no evidence that was fostered by anything the RCM was doing."
Professor Warwick added: "What we don't want to do is in any way contribute to any sense that a woman has failed because she hasn't had a normal birth. Unfortunately, that seems to be how some women feel."
She said the top 10 tips were not wrong but "when you read them in the cold light of day they felt very 'motherhood and apple pie'; they're just not professional enough. They have gone; they won't be reintroduced in any way and we'll have much more professional, evidence based guidelines for midwives."