Western Sussex Hospitals becomes third acute trust to get CQC's top rating
Sir Mike Richards says the trust "aspires to be one of the best patient centred services in the NHS"
Chief executive tells HSJ lessons were learnt from Virginia Mason hospital in the US
Rated "outstanding" in three domains and "requires improvement" in one
Western Sussex Hospitals Foundation Trust has become only the third acute trust in England to be rated "outstanding" by the Care Quality Commission, with staff being praised by the chief inspector of hospitals and the chief executive.
Professor Sir Mike Richards said: "Western Sussex Hospitals aspires to be one of the best patient centred services in the NHS with a trust-wide mantra of 'patients first'. We found that this ambition was understood and embedded in the practice of staff across all professionals and at all levels."

Trust chief executive Marianne Griffiths told HSJ its Patient First initiative had seen staff at all levels engaged in suggesting and carrying out improvements in care, adding: "You have to take hearts and minds with you."
The CQC report said: "We were flooded with requests from staff wanting to tell us about specific pieces of work they were doing, how much they liked working for the trust and how supportive the trust executive team were of innovative ideas and further learning as a tool for improvements in patient care." The inspectors also received an unprecedented number of letters and emails from patients.
The report also recorded "warmth" among teams and the exceptionally compassionate way in which staff spoke about patients when the trust was inspected in December.
Ms Griffiths said: "I had always had confidence that our staff provided exemplary care but to see that endorsed by the CQC was really thrilling."
The trust was formed through a merger in 2009. It started with a substantial inherited deficit, mortality issues and poor performance.
Ms Griffiths said building a team and culture from scratch was "a unique experience" and she benefited from having a stable team. The trust also has a centralised clinical management model, rather than separate structures for its three sites in Chichester, Worthing and Shoreham. "We integrated from day one," she added.
She said moving towards foundation status had increased the focus on organisational development but a turning point had been learning from the Virginia Mason hospital in the US and adopting many of its approaches to empower frontline staff.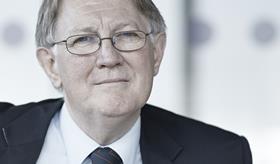 Ms Griffiths said: "We want all of our teams to have an improvement huddle every day. I go and stand in these and hear what they say. That process really engages staff. They realise you really do care about staff and patients."
The huddles are used to identify, prioritise and resolve problems but staff are also getting training, using improvement methodologies, to help them with this. The huddle methodology is repeated through different levels of the organisation from wards upwards. Ms Griffiths said: "It is just so powerful. It gives [staff] confidence, everyone has a voice and everyone feels engaged."
The trust's services were rated "outstanding" for being effective, caring and well led, and its safety was rated "good"; however, its responsiveness "requires improvement". Where the inspectors found problems these had already been identified by the trust and plans to resolve them were in place.
Consultant numbers in emergency departments and critical care were below recommended levels, and some patients had to wait too long for treatment or had outpatient appointments cancelled, the CQC said. However, the trust was praised for its children's services and end of life care.
Health minister Ben Gummer said: "I am delighted Western Sussex Hospitals Foundation Trust has been awarded an 'outstanding' rating following the CQC's inspection.
"This is testament to the hard work and determination of staff in delivering a safe and caring environment, where patients are treated with dignity and respect and a culture of continual improvement.
"I hope other trusts will look to Western Sussex as a model for excellent care."
Frimley Health FT was the first acute trusts to be rated "outstanding by the CQC, in September 2014, followed by Salford Royal in March 2015.