CQC inspection of Marie Stopes International uncovers "serious concerns"
About 250 women a week will be diverted to other providers after range of termination of pregnancy services suspended
NHS England has launched confidential helpline for those with concerns and questions
About 250 women a week will be redirected from Marie Stopes International clinics to other services after the Care Quality Commission uncovered "serious concerns" with the abortion provider.
The regulator said on Friday evening that an inspection of Marie Stopes' services and corporate headquarters had raised concerns about its "corporate and clinical governance arrangements and patient safety protocols in specific areas".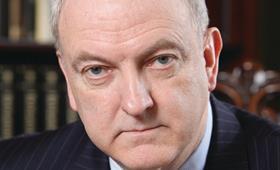 In response to concerns raised by the CQC, Marie Stopes has suspended termination of pregnancy provision for under-18s and vulnerable women; for those under general anaesthetic or conscious sedation; and has suspended all surgical terminations at its Norwich centre.
The CQC said the restrictions on services would remain in place until Marie Stopes demonstrated it had "appropriate systems in place to care for all of its patients safely".
The regulator identified a number of concerns linked to Marie Stopes' governance arrangements during a series of inspections of the provider's clinics. As a result, the CQC carried out an unannounced inspection of the company's corporate headquarters in England in July, and of its call centre on 12 August.
The CQC raised "specific immediate concerns" relating to a "lack of assurance" in areas such as consent and safeguarding, and in relation to "training and competence in conscious sedation and general anaesthesia".
Professor Edward Baker, the CQC's deputy chief inspector of hospitals, said: "Given the nature of the concerns we identified on our inspections, it is right that Marie Stopes International has suspended a number of its services.
"At all times, our priority is to ensure that patients get safe, high quality and compassionate care. We believe that the action taken is appropriate to address our concerns.
"We will continue to monitor these services very closely and we will not hesitate to take further action if needed.
"We will report fully and publicly on our inspection findings as soon as our regulatory process has concluded and we are able to do so."
The CQC's full findings will be published in an inspection report which is due in the autumn.
NHS England has activated contingency arrangements to ensure that all patients seeking services that have been suspended continue to get safe and high quality care. This will involve diverting around 250 women a week, both NHS and private patients, to other providers. A confidential helpline has also been established for those with concerns and questions.
Sir Bruce Keogh, NHS England's medical director, said: "This will be an anxious time for those women affected and we are taking immediate action to ensure everybody involved has access to the appropriate confidential advice and services."
The government has informed Marie Stopes International that it will not receive approval for further clinics to offer termination services until the CQC is satisfied its concerns have been addressed.
The confidential helpline number is 0300 123 1041 (9am to 5pm at the weekends and 9am to 8pm during the week)