Derek Alderson on how we need to look at increasing capacity, reconfiguring surgical services and greater separation of elective and emergency sites sooner than later to avoid winter pressures
The public was assured that the NHS pulled out all the stops this winter, with planning apparently starting earlier than ever before.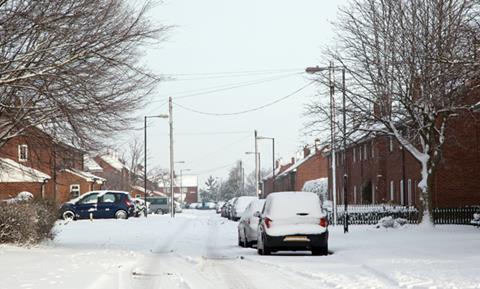 This wasn't good enough.
On the positive side, staff went above and beyond once again for our patients with many surgeons working at the emergency front door of hospitals. Delayed transfers of care were reduced and there was a strong focus on uptake of the flu vaccine. While less than ideal, cancelling operations in advance did create the capacity to deal with more emergencies and prevented patients arriving on the day of surgery only to find that their operations would not be going ahead.
Despite these measures, overnight hospital bed capacity still regularly hit 95 per cent, and performance against the four hour accident and emergency target was worse than in previous years. There are now insufficient resources within NHS hospitals to cope adequately with emergencies and planned services in the winter months.
No amount of planning can paper over the cracks in the financial settlement for the NHS, but much more can still be done by both national and local leaders to better prepare for next winter.
Nothing new
None of what the NHS experienced this winter is new. Yet this year's actions still had a feeling of panic about them. Extra money from the government arrived too late and the service should have been planning further in advance to adjust elective capacity – not waiting to see just how bad pressures become.
The National Emergency Pressures Panel, of which I am a member, is now needed all year round. Firefighting to deal with a crisis is not enough. The retail sector is well geared up for the Christmas shopping period and can predict shop footfall based on small changes in temperature. The same level of sophistication needs to be applied to NHS planning.
The myth of patients dying in an ambulance as a result of a longer journey needs to be replaced by the truth of better survival by being taken to an appropriately resourced hospital
As far as surgery is concerned, hospitals need to work more flexibly and carry out more elective procedures earlier in the year to provide more capacity in the winter. This will affect staffing numbers and might involve seasonal working patterns in order to protect beds for planned surgery at quieter points in the year, but these issues merit proper evaluation. Whatever else is believed, we should accept that in our current situation, some surgery shouldn't happen in winter months.
It is now March and there is still no clear plan on how the NHS will resume elective capacity following the cancellations this winter. Additional funding may clear this year's growing waiting lists, but cannot be seen as the long term solution. Inevitably spare capacity in the private sector will be used, but this also has its drawbacks as few surgical trainees are able to benefit from training opportunities in such facilities.
Inevitably, we run the risk of diminishing the quality of training in the NHS as work moves into the independent sector. This issue must also be tackled.
We also need to have a serious debate about our current hospital bed capacity which regularly hits 95 per cent average occupancy during winter days. A recent European Commission report found that the UK had the third lowest number of hospital beds in the EU at 2.6 per 1,000 in 2015 compared to the EU average of 5.1.
Moving more care into the community and thereby reducing capacity in our hospitals has been an unquestioned mantra in the health service. This ignores the changing demographic of our population, with an increasing proportion of elderly patients, many of whom can benefit from surgery. Rather than treating bed capacity as an "either/or" situation it needs to be "both/and". We need to increase capacity in the community and in our hospitals.
Reconfiguring surgical services also needs to move up the political agenda. The Royal College of Surgeons is increasingly concerned that the surgical jam is being spread too thinly around the country as we struggle to deliver acute services at too many hospitals.
The need to co-locate surgery with other clinical services to provide safe and effective urgent services, cannot be maintained at every present site. There is plenty of evidence that there is too much variation in what happens to patients with the same condition, mainly reflecting inadequate resources.
The myth of patients dying in an ambulance as a result of a longer journey needs to be replaced by the truth of better survival by being taken to an appropriately resourced hospital. Other solutions that have been advocated in the past and rejected, merit consideration in the current situation. Greater separation of elective and emergency sites, where possible, needs to be looked at seriously once again.
Work begins today if we want to maintain performance next winter and beyond.


Professor Derek Alderson, president, Royal College of Surgeons