Thirteen trusts offering women a poorer maternity care experience than their peers in at least two out of eight core areas.
Another 13 providers are outperforming their peers in at least two core stages of maternity care
CQC maternity experience survey shows small improvements across the board
Thirteen trusts are providing women with a poorer care experience than expected in more than one core area of maternity services, according to the latest data from the Care Quality Commission.
The CQC has published the results of its biennial survey of women's experiences of antenatal, labour and postnatal care in 130 NHS trusts.
The regulator grouped its survey questions into eight core areas of the maternity experience. These were:
the start of pregnancy;
antenatal check ups;
care during pregnancy;
labour and birth;
staffing;
care in hospital after the birth;
feeding the new born baby; and
care at home after discharge.
For each area it looked at how trusts have performed compared to their peers and said whether each trust's performance was "as expected", "worse than expected" or "better than expected".
HSJ has analysed the data and found that 11 trusts offered women a poorer experience than expected in two core areas (see first table).
Two trusts – Barts Health Trust and London North West University Healthcare Trust – underperformed in three areas. These were the same for both trusts: how women felt they were treated by staff; how women found the start of pregnancy once they went to hospital; and the overall experience of giving birth.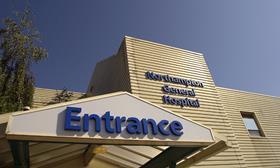 Questions in these three sections covered issues such as how involved a midwife was in the patient's care during pregnancy; how quickly staff responded to concerns raised by women in labour; the continuity of care offered; and how involved women felt in the decisions made about them.
If a trust is an outlier in an overall section, it does not mean it has underperformed in every question that is included in that section.
Amanda Pye, chief nurse at LNWUH, said: "Throughout 2017 and following publication of the survey findings, we have made a number of improvements. Work is also underway to deliver greater continuity of care to women throughout their pregnancy and postnatal care in line with recommendations from [NHS England's 2016] Better Births report".
A Barts spokeswoman said: "The results show that mothers think maternity care across Barts Health is improving, with improvements on three-quarters of the questions asked and consistent scores of eight, nine and 10 out of a possible 10. However, we know that there is more we can do and we are listening to women about their care and redoubling our efforts to build upon our successes to consistently provide the high quality care we aspire to."
Spokespeople from Birmingham Women's and Children's Foundation Trust, Blackpool Teaching Hospitals FT and Sandwell and West Birmingham Hospitals Trust said they were already implementing improvements. Some trusts are looking at recommendations from the Better Births report and others are engaging with patients to improve the care offered.
Trusts that underperformed compared to peers in at least two areas

Underperforming trusts
Trusts that performed 'worse than expected' in two core areas compared to peers
Milton Keynes University Hospital FT
The Hillingdon Hospitals FT
Royal Berkshire FT
Surrey and Sussex Healthcare Trust
Blackpool Teaching Hospitals FT
North Middlesex University Hospital Trust
Croydon Health Services Trust
Birmingham Women's and Children's FT
Sandwell and West Birmingham Hospitals Trust
The Rotherham FT
Cambridge University Hospitals FT
Trusts that performed 'worse than expected' in three core areas compared to peers
London North West Healthcare Trust
Barts Health Trust
Our analysis also found that 13 trusts were performing better than expected in more than one area of maternity experience data. Of these, three trusts were outperforming peers in three areas and two trusts were positive outliers in four.
The CQC said it "compared trusts against each other not against absolute thresholds" – meaning that overall all trusts could be performing poorly or well on an issue but some trusts will still be outperforming or underperforming against their peers.
The data is provided voluntarily so the regulator can only draw comparisons between trusts that have completed the exercise.
The CQC said "overall women reported positive experiences of maternity care in 2017 and there were small incremental improvements in results across almost every question" since the last survey in 2015.
The survey asked about the experiences of 18,400 women who had given birth in February 2017. The data covered 130 NHS trusts and had a response rate of 37 per cent.
Trusts that overperformed compared to peers in more than one area
Overperforming trusts
Trusts that performed 'better than expected' in two core areas compared to peers
Royal Cornwall Hospitals Trust
Shrewsbury and Telford Hospital Trust
Sherwood Forest Hospital FT
Dartford and Gravesham Trust
Mid Cheshire Hospitals FT
Wye Valley Trust
Wrightington, Wigan and Leigh FT
Trusts that performed 'better than expected' in three core areas compared to peers
Northampton General Hospital Trust
Torbay and South Devon FT
The Newcastle upon Tyne Hospitals FT
Trusts that performed 'better than expected' in four core areas compared to peers
Wirral University Teaching Hospital FT
East Cheshire Trust