More than 500 children and young people assessed as needing Tier 3 child and adolescent mental health services had waited more than a year to start treatment
New data from Freedom of Information requests shows nearly half of the 11,000 young people assessed as needing care waited more than 18 weeks
NHS warned long waits are "unacceptable" and ministers need to commit new funding to meet rising demand
Hundreds of young people assessed as needing specialist mental health treatment have been made to wait more than a year, an investigation by HSJ can reveal.
In total, 539 children assessed as needing Tier 3 child and adolescent mental health services care waited more than a year to start treatment.
The true numbers waiting could be much higher, as only 33 out of the 50 trusts approached by HSJ responded to FOI requests with data for 2017-18.
Of the 11,482 young people assessed as needing specialist care, 5,648, or 50 per cent, waited more than 18 weeks. A total of 539 waited more than a year with one child waiting nearly two and a half years. Only 1,630, or 14 per cent, began treatment within four weeks.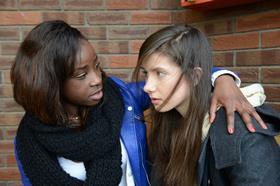 HSJ has also exposed a widespread lack of knowledge about the scale of waits for mental health services with the vast majority of clinical commissioning groups and a small number of mental health trusts saying they did not know how many youngsters were waiting for assessment and treatment or how long they had to wait.
HSJ's Freedom of Information requests asked trusts and CCGs for the number of children and young people assessed as needing Tier 3 CAMHS treatment and the length of time they were waiting to access treatment since their original referral.
The investigation also found:
A total of 19,054 children waiting for their initial assessment with 4,309 waiting more than 18 weeks and 992 more than a year;
5,752 (30 per cent) were assessed within four weeks of referral;
The longest wait to access treatment after assessment was 125 weeks at Northumberland, Tyne and Wear Foundation Trust where a patient did not engage with the service.
Policy director at the charity YoungMinds Marc Bush told HSJ many youngsters were facing "unacceptable" waits and parents did not know where to turn to get help for their children.
He added: "Our research revealed only 9 per cent of young people found it easy to get support, with many facing unacceptable waits as well as reporting barriers at every step of the way, from being referred right through to receiving treatment."
Trusts with the longest waits
Three mental health trusts had the highest number of children waiting more than a year for treatment:
South West Yorkshire Partnership Foundation Trust had 190 waiting. It told HSJ it had included Tier 2 and Tier 3 patients in its response. Operations director Carol Harris claimed the trust had significantly reduced its waiting times over the last year adding: "We recognise children and young people still wait too long in some areas and we will continue to work with our CCGs to develop solutions to further reduce waiting times and make our services better."
Northumberland, Tyne and Wear FT had 162 waiting. Its nursing director Gary O'Hare said the trust recognised children were waiting an "unacceptable" length of time to receive treatment. He said: "Waiting times are monitored on a weekly basis by the executive management team and there are action plans in place to address the long waits, which are regularly discussed with commissioners. There have been notable waiting times reductions in Northumberland in the last few months."
Berkshire Healthcare FT had 53 year long waiters. It said all those waiting more than 52 weeks and a majority of those waiting more than 18 were for attention deficit disorder. It said this was a national issue for ADHD services adding: "We know that waiting times are too long, and the frustration this causes families."
One mental health trust chief executive told HSJ the new figures did not take into account the number of children offered treatment but who did not attend. They added: "We have some people waiting for a very long time. They were assessed and have failed to come to any subsequent appointments. Sometimes it's because they have not engaged with treatment – it's an issue we need to address."
NHS England has pledged to increase the number accessing CAMHS by 70,000 by 2020-21 as part of the Mental Health Forward View.
The government announced it will invest £50m to trial a new four week access target for CAMHS.
But Dr Bush said the plans, which will be piloted at between 10 and 20 "trailblazer sites", will not help young people who need support now.
He added: "It's vital the government commits to a new funding settlement, which will ensure it can properly meet the scale of the need.
"While it is positive the performance of providers is becoming more visible, it's also crucial all providers and commissioners record how long young people are waiting to access assessments and treatments from their services, so they can work to improve waiting times and match their provision to the demand."
The Care Quality Commission branded young people's mental health services "fragmented" in October last year. The watchdog's review of CYP services, commissioned by prime minister Theresa May and published in March this year, also called for improvements to be delivered more quickly.
Responding to HSJ's investigation, an NHS England spokesman said: "The NHS is only halfway through an ambitious programme of transformation where access to mental health services will significantly expand by 2021 and an additional 70,000 children and young people will have receive evidence based treatment.
"Achieving these aims will take time, but will represent a huge jump forward after decades of underinvestment and the NHS long term plan will set out further priorities in the future."
Waits to access CAMHS services after being assessed
| Trust name | Total waiting for treatment after assessment | Under 4 weeks | 4-18 weeks | 18-52 weeks | Over 52 weeks | Longest wait (weeks) |
| --- | --- | --- | --- | --- | --- | --- |
| South West Yorkshire Partnership NHS Foundation Trust | 1132 | 111 | 266 | 565 | 190 | 107.7 |
| Northumberland, Tyne and Wear NHS Foundation Trust | 1,214 | 47 | 357 | 648 | 162 | 125.6 |
| Berkshire Healthcare NHS Foundation Trust | 264 | 17 | 81 | 113 | 53 | |
| South London and Maudsley NHS Foundation Trust | 316 | 79 | 125 | 82 | 30 | 109.6 |
| Sheffield Children's Foundation Trust | 828 | 180 | 420 | 200 | 28 | 115 |
| Barnet, Enfield and Haringey Mental Health NHS Trust | 454 | 39 | 191 | 200 | 24 | |
| Avon and Wiltshire Mental Health Partnership NHS Trust | 144 | 21 | 76 | 30 | 17 | 107 |
| Oxleas NHS Foundation Trust | 296 | | 112 | 114 | 16 | |
| Tavistock and Portman NHS Foundation Trust | 96 | 8 | 56 | 26 | 6 | 94 |
| Dorset Healthcare University NHS Foundation Trust | 158 | 26 | 100 | 27 | 5 | 768 |
| Birmingham Women's and Children's Foundation Trust | 578 | 34 | 267 | 273 | 3 | |
| Solent NHS Trust (Southampton - West Childrens) | 109 | 7 | 18 | 81 | 3 | 54 |
| Alder Hey Children's Foundation Trust | 379 | 24 | 164 | 189 | 2 | 58.71 |
| East London NHS Foundation Trust | 136 | 23 | 133 | 0 | 0 | 17.1 |
| Humber NHS Foundation Trust | 96 | 36 | 32 | 28 | 0 | 42 |
| Lancashire Care NHS Foundation Trust | 518 | 169 | 286 | 63 | 0 | 40 |
| Leicestershire Partnership NHS Trust | 110 | 87 | 18 | 5 | 0 | 28 |
| North West Boroughs Healthcare NHS Foundation Trust | 36 | 16 | 17 | 3 | 0 | 43 |
| Nottinghamshire Healthcare NHS Foundation Trust | 146 | 47 | 82 | 17 | 0 | |
| Solent NHS Trust (Portsmouth - East Childrens) | 93 | 0 | 35 | 43 | 0 | 38 |
| Somerset Partnership NHS Foundation Trust | 166 | 60 | 99 | 530 | 0 | 32 |
| Birmingham and Solihull Mental Health NHS Foundation Trust | 142 | 14 | 107 | 21 | | 38 |
| Central and North West London NHS Foundation Trust | 379 | 70 | 185 | 124 | | 79 |
| Cumbria Partnership NHS Foundation Trust | 443 | 45 | 170 | 228 | | 50 |
| Dudley and Walsall Mental Health Partnership NHS Trust | 148 | 46 | 102 | | | 14 |
| Lincolnshire Partnership NHS Foundation Trust | 342 | 254 | 87 | 1 | | 0 |
| North Staffordshire Combined Healthcare NHS Trust | 117 | 44 | 58 | 15 | | 42 |
| Northamptonshire Healthcare NHS Foundation Trust | 408 | | | | | |
| South West London and St George's Mental Health NHS Trust | 117 | 14 | 86 | 17 | | |
| Sussex Partnership NHS Foundation Trust | 1819 | 69 | 414 | 1336 | | |
| West London Mental Health NHS Trust | 170 | 42 | 103 | 25 | | |
| Worcestershire Health and Care NHS Trust | 128 | 1 | 54 | 73 | | 47 |
| Weston Area Health NHS Trust | 81* | 0 | 12 | 32 | | |
*These are approximate figures
Source
Freedom of Information requests