More than half of permissions sought by CCGs for consultancy spending of over £50,000 from London
No requests rejected by NHS England as of October
More than half of the requests from clinical commissioning groups for management consultancy contracts worth more than £50,000 have come from London, data obtained by HSJ reveals.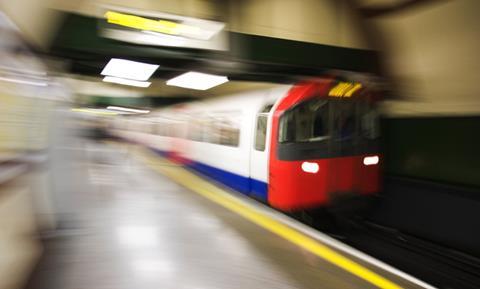 The requests from London CCGs were for contracts worth a total of £8.5m
Since June CCGs have had to seek permission from NHS England for the contracts, while providers have had to make their requests to Monitor and the NHS Trust Development Authority.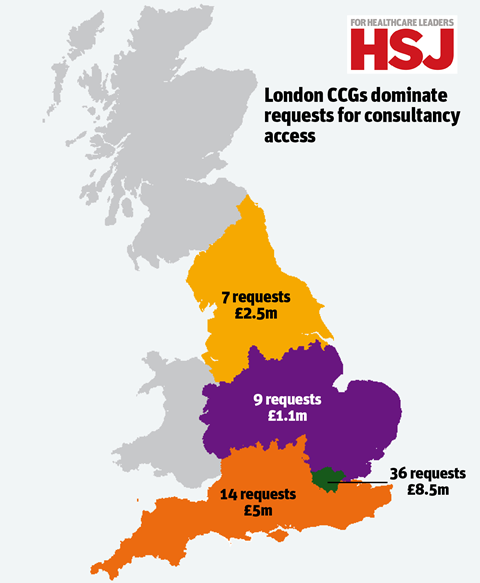 The controls were introduced by the government to try and curb spending. CCGs and NHS England spent £160m on consultancy services in 2014-15, while providers spent £420m.
Up until 23 October there had been 66 requests to NHS England, according to information released under the Freedom of Information Act.
Our analysis shows 36 requests were from London CCGs, for contracts worth a total of £8.5m. This was despite the capital's total health spending being the lowest of the four NHS England regions in this period.
CCGs in the South made 14 requests worth £5m overall. There were nine requests from the Midlands and East, worth £1.1m in total, and seven from the North, worth £2.5m.
No requests were rejected, although several were still awaiting approval months after being submitted, and two were withdrawn.
Many leading consultancy firms are based in the capital, but an industry source thought this was not likely to be a factor in London CCGs making the most requests.
They said: "We do more work in London, but some of that is down to the challenges there and some is down to the individuals.
"The leadership in London has always been keener to drive through change, and you can see that in improved outcomes."
The same restrictions on consultancy spending apply to providers, but Monitor and the TDA did not release the data after an FOI request, saying the information would be published in future.
Ten of the requests to NHS England were made by Central London CCG. A spokesman said this was because it procures consultancy support on behalf of multiple organisations.
The largest request was made by Isle of Wight CCG, for £1.8m to help address the "long term issues faced by the Island's health and social care economy". It was still awaiting approval on 23 October.
Two bids from Central London, made in June and July, were still awaiting approval, while bids made by Shropshire CCG and Brent CCG in August were also yet to be approved.
HSJ asked NHS England if the controls were restricting spending, but it failed to respond. HSJ also asked the London area team to explain the high volume of requests from the capital, but it too did not respond.