System leaders want new measure to factor in issues such as acuity and patient experience as well as waiting times
HSJ understands many of the details are still to be finalised
Four hour waiting target will remain the priority
A new accident and emergency scorecard to rate hospitals' performance will be launched as early as next month, HSJ has learned.
NHS Improvement first announced intentions to make a fresh attempt at developing a new way to measure trusts' A&E performance, which factors in issues such as acuity and patient experience as well as waiting times, in December.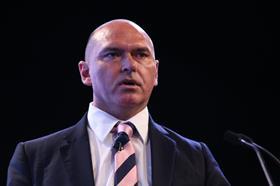 The proposals have remained under wraps following speculation in January that ministers were ditching the 95 per cent four hour waiting target – accusations subsequently rejected by both the Department of Health and NHS England.
The Next Steps for the NHS Five Year Forward View plan said in March that hitting the standard to see 95 per cent of A&E patients within four hours was NHS England's main priority in 2018, alongside improving financial performance.
Due to the importance of hitting the target, trusts will likely face regulatory pressure should their performance against the new scorecard be below expectations. HSJ has also been told the metric could be "launched as early as June". However, development is ongoing and many of the core elements have not been finalised.
An NHS Improvement spokeswoman said: "This work is ongoing and it would therefore be inappropriate for us to comment further at this time. Any new approach will be tested with providers before any announcement is made."
NHS Improvement chief executive Jim Mackey said in December: "We need to know what's really happening in [A&E] departments so we can improve services, maintain safety and ensure patients get the treatment they need as quickly as possible.
"We also want to combine the national A&E waiting time target with clinical standards and data on staff and patient experience – this will give a clearer picture of the health of our A&E departments."
A spokesman added at the time: "The four hour national waiting times target will remain a key indicator of A&E performance, but we want to create a scorecard for A&Es that includes clinical standards and the experiences of staff and patients."