Reorganisation of local child death overview panels will shift responsibility to Department of Health
NHS England says large amount of data is not being shared by panels
UK mortality rate for under fours is among the highest in Europe
The way child deaths are investigated in England is to be overhauled following failure to consistently investigate them and share learning across services, HSJ has learned.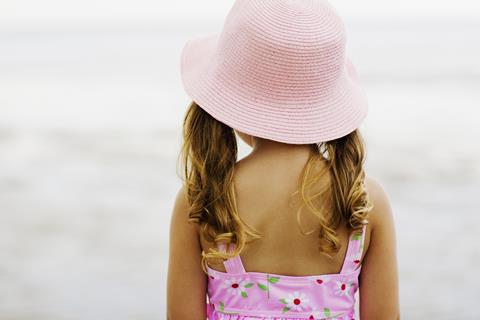 The Department of Health is taking over responsibility for local child death overview panels and a new database of child mortality is being set up.
The database is being established as part of NHS England's wider child mortality programme to tackle the UK's child death rate, which is among the highest in Europe.
Despite a legal requirement for all child deaths to be reviewed by local CDOPs, HSJ has learned there are concerns at the DH and NHS England that the panels are not sharing vital information and analysis locally or nationally.
A review for the government in 2016 concluded that responsibility for CDOPs should shift from the Department for Education to the DH and the development of a database should be accelerated.
The report by Alan Wood, former president of the Association of Directors of Children's Services, warned: "Currently the gathering of data on child deaths and the analysis of them is incomplete and inconsistent. This means there is a gap in our knowledge and we are not sufficiently extracting learning from the data and intelligence we have available."
Mr Wood added: "There is no standard approach to investigation and it is undertaken very differently across organisations."
NHS England has launched a £1.5m procurement to develop the database, which will be commissioned by the Healthcare Quality Improvement Partnership. The partnership runs the national clinical audit programme.
Confidential documents about the development of the database, seen by HSJ, said: "Each CDOP collects a wide range of information for each review, although only part is forwarded to the DfE. There is, therefore, a large body of data that is currently neither utilised nationally to inform our understanding of child mortality, nor locally to allow CDOPs to make comparisons with their peers. Making this data available would have a significant impact on understanding why children die, as well as assist in our ability to prioritise public health interventions."
The procurement notice said the database will collect details of all child deaths in England, which will be reviewed by a small team that will analyse the results and produce "timely and useful outputs to relevant stakeholders, to facilitate learning and actions to reduce preventable child mortality".
The procurement documents added: "In 2014, a total of 4,419 children died before their 18th birthday in England and Wales. While mortality rates for children and young people over the age of five are similar to the European average, the rate in the under fours places the UK in the bottom 25 per cent of European countries; notably our relative position, particularly for infant and neonatal mortality, has substantially worsened since 1970.
"Understanding children's deaths and translating that learning into actions to reduce preventable deaths is of central importance, and is why NHS England has prioritised establishing a national child mortality database."
The contract specification said the database will record data from existing forms sent to the DfE but will also contain metrics linked to deaths "with a high proportion of modifiable factors", as well as deaths where the UK is an "outlier" compared with other countries.
It will also focus on "service delivery issues across the patient pathway", contain socioeconomic and demographic data, and allow identifiable data to be shared between panels and frontline professionals.
Local panels will be able to get reports of their own data and request ad hoc reports to compare with their neighbours.
The provider of the database will be required to involve bereaved families in the project.
HSJ approached NHS England with questions on 9 August and 23 August. It only responded with information "on background".
Source
Information supplied to HSJ