The Care Quality Commission has found Shrewsbury and Telford Hospital Trust repeating mistakes which led to avoidable baby deaths almost 10 years ago
Concerns highlighted included that the trust was not properly assessing high risk pregnant women
Bereaved mother urges trust to "stop spinning" and start improving services
A maternity department facing investigation into more than 100 alleged cases of poor care has been found by the CQC to be repeating mistakes which led to avoidable deaths almost 10 years ago, HSJ can reveal today.
The Care Quality Commission has taken urgent enforcement action against Shrewsbury and Telford Trust and HSJ has learned the detail of the regulator's concerns which include:
The trust not adequately assessing high risk pregnant women;
Staff not following best practice guidelines in relation to high risk patients;
Women classed as high risk women were not getting appropriate levels of consultant input;
Midwives carrying out cardiotocography scans, which monitor a baby's heart rate, without sufficient consultant input;
A lack of consultants' presence on the delivery suit with just one ward round per day.
The safety concerns raised by the CQC echo the findings of an independent review into the death of baby Kate Stanton-Davies who died in 2009. It found midwives and consultants at the trust had repeatedly failed to follow guidelines and best practice in relation to Kate and her mother Rhiannon Davies.
The review also found Rhiannon Davis was wrongly classed as "low risk" despite being reviewed by three consultant obstetricians. The review found there were multiple "missed opportunities" to ensure she was properly risk assessed.
Reacting to the CQC's concerns, Rhiannon Davies told HSJ today: "This fully vindicates what we have been saying about the trust's maternity services. How long does it take? How long do we have to keep saying the same thing before someone steps in to stop this?
"The trust has continually said these issues are historic and it has learned but the CQC's concerns show that's not the case. Instead of spinning the trust need to stop and actually make things better.
"All these babies are real individuals who deserved life."
HSJ has learned the CQC sent the trust chief executive Simon Wright an urgent letter on 5 September setting out enforcement action, which included conditions on the trust's registration.
These actions were specifically linked to safety fears for patients in accident and emergency and patients being "boarded" – or looked after in corridors and other inappropriate spaces.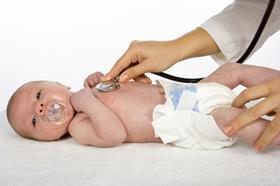 After a visit to the trust's maternity services, the CQC sent an additional letter to Mr Wright on 12 September raising its concerns about maternity and setting out the enforcement action described above.
The latest developments follow news yesterday of more than 100 other alleged cases of poor maternity care being investigated by an independent review.
The CQC today confirmed it had taken action on maternity services and said the trust had 28 days to appeal.
Yesterday, the trust issued a statement stating it currently "provides a safe service for women giving birth" and has previously dismissed concerns over more cases as "scaremongering."
Prior to taking enforcement action, the CQC warned the trust in August it had been told patients were being treated like "animals and cattle" in "unsafe, demeaning, undignified, and disgusting" conditions.
Last week HSJ reported bullying concerns raised by staff with local council leader Shaun Davies.
A spokesman for Shrewsbury and Telford Hospital Trust declined to confirm the details of the CQC's letter but said: "The trust remains committed to providing the best care possible for our patients and continues to engage fully with the CQC during our current, ongoing inspection.
"In line with normal CQC processes, we will be making representations to them in respect of this matter within the permitted 28 day time frame. It would therefore be inappropriate to comment further until those representations have been considered by the CQC."
In 2017, an investigation by HSJ found one of the most common causes of injury to babies during birth, according to clinical negligence claims, was the ability of NHS staff to properly understand cardiotocograph, or CTG scans.
Source
Information given to HSJ