Largest trusts see biggest problems with critical care bed occupancy rates
Twenty most pressured organisations responsible for a fifth of England's critical care bed base
Two trusts at 100 per cent occupancy in third quarter two years in a row
The Royal College of Surgeons has warned there may be too few critical care beds in England to cope with demand.
The warning comes as official data shows several trusts had 100 per cent critical care bed occupancy in quarter three of 2017-18 – the second year in a row this has happened for some trusts.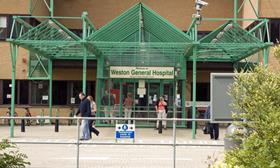 NHS England data on bed occupancy rates for 2017-18 showed only a small year on year increase, but masked that some departments were full in quarter three both this year and in 2016-17.
University Hospitals Birmingham Foundation Trust and Weston Area Health Trust were both at 100 per cent occupancy for the entirety of the third quarter two years in a row. The data is a snapshot taken on the last Thursday each month. No more comprehensive data is available.
A spokeswoman for Weston said it had "managerial ward liaison officers" monitoring patient safety and helping with patient flow, plus a "daily senior clinical review" of all patients. UHB did not respond in time for publication.
The largest trusts have significant problems with high occupancy rates.
The 20 trusts with the highest occupancy rates manage 20 per cent of England's 4,060 critical care beds.
Five of the 20 worst performers in quarter three of 2017-18 were Shelford Group trusts: UHB; King's College Hospital FT; Manchester University FT; Oxford University Hospitals FT; and Guy's and St Thomas' FT.
King's College plans to spend more than £70m this year increasing its critical care bed base.
Tameside and Glossop Integrated Care FT had full occupancy in five of the six months covering quarter three of 2017-18 and 2016-17. A spokesman said the trust has step down and escalation plans in place, and had not had to divert any patients because of capacity problems.
A spokeswoman for Gateshead Health FT, which had 100 per cent occupancy in four of the six months, said "patient safety has not been put at risk" and a "winter plan was in place".
The RCS said the pressures on beds from patients coming through emergency departments was leading to cancelled operations.
RCS senior vice president Ian Eardley said: "The NHS has struggled through a very difficult winter, and while A&E has borne the brunt of the pressures, patients waiting for planned operations have been affected too. Surgeons are concerned that hospitals are struggling in part because cuts to beds have gone too far. That critical care bed capacity at some hospitals has been at 100 per cent consistently for the last three months is very worrying and reflects lack of capacity.
"Advances in medicine and day surgery have allowed hospitals to significantly reduce the amount of time that patients spend in hospital, and the number of beds needed for overnight stays. However, more recently there has been an increase in older and frail patients, with complex conditions, needing hospital care. Such patients, if they undergo surgery, often need critical care beds in the early post-operative period and the RCS's view is that the number of these beds may now be too few to meet demand."