Solicitor general backs application by CCG for a new inquest into death of Jonnie Meek
Application follows previous reports of an alleged "cover up" and inaccuracies at original inquest
Three independent clinical experts have sided with Jonnie Meek's parents over his cause of death
The attorney general's office has backed a bid for a new inquest into the death of a three-year-old boy at Stafford Hospital following an alleged "cover up".
The parents of Jonnie Meek, who died suddenly at Stafford Hospital's children's unit in August 2014, have been granted the right to apply to the High Court to ask it to quash the original inquest verdict that their son died of natural causes.
A spokeswoman for the attorney general told HSJ: "The solicitor general, Robert Buckland QC MP, has given his permission for an application to be made to the High Court for a new inquest into Jonnie Meek's death.
"The solicitor found that there was enough new evidence to merit the application. The High Court will now consider the case."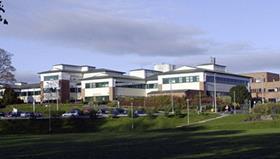 In 2015, HSJ revealed concerns over the accuracy of evidence provided to the original inquest and claims there had been a "cover up" after his parents discovered inaccuracies in his medical notes, including three cardiac arrests they say never happened, and false information given to a child death overview panel including a statement from a healthcare assistant Lauren Tew, who later told HSJ she had never made the statement in her name.
Following an intervention by health secretary Jeremy Hunt, Stafford and Surrounds Clinical Commissioning Group agreed to commission independent reviews of Jonnie's death and has taken on the case on behalf of his parents. The CCG will now make an application to the court for a new inquest.
Jonnie's parents have always maintained their son, who was born with the rare congenital disability de Grouchy syndrome, died after suffering a severe allergic reaction when he was being trialled on a new milk feed at the hospital in August 2014. Three independent experts have now backed them.
The original inquest in January 2015 said he died as a result of natural causes due to pneumonia. The coroner refused to hear evidence from Lauren Tew. In February this year, two clinical experts backed an earlier independent review saying the original inquest had got it wrong.
This included consultant paediatrician and allergist expert Dr Donald Hodge who said there was no sign of pneumonia and the post mortem findings "have no relationship to the events of Jonnie's death" adding his death could not be from pneumonia.
Dr Andreas Marnerides, a paediatric pathologist, also said he found evidence in Jonnie's lungs of an allergic reaction which he said had caused Jonnie's death and had been brought on by the milk feed trial.
An initial investigation by Mid Staffordshire Foundation Trust, led by head of children's services Kim Wooliscroft, said Jonnie's death was a sudden "unexpected decline" but there was no evidence of a reaction to the feed. Ms Wooliscroft sat on the child death overview panel that considered Jonnie's case.
Using the Freedom of Information Act Jonnie's parents found multiple inaccurate claims about their son's care and death in the trust's records. One statement referred to Jonnie having cardiac arrests and needing to be resuscitated while another said he was admitted to hospital months before his death and was critically ill. His parents say these events never happened.
Jonnie's father John Meek told HSJ he was "over the moon" by the solicitor general's decision adding: "With everything that has happened in the past and how long it was taking I was worried something was going on but it is absolutely brilliant news and a chance now for justice for Jonnie."
Mr Meek praised Stafford and Surrounds CCG and Cure the NHS campaigner Julie Bailey who has been helping the family. He added: "Without Julie we wouldn't have got anywhere, we didn't know where to turn. The CCG has been brilliant."
"It's hard to put into words but we should never have had to fight for this long. This could have all been dealt with three years ago."
Asked what he hoped a new inquest would deliver, Mr Meek said he wanted to the truth to be told about what had happened to his son and how he had died.
Marcus Warnes, accountable officer for the CCG, has been approached for comment.
South Staffordshire coroner Andrew Haigh told HSJ: "This matter is in the hands of Staffordshire County Council legal department but I would not anticipate that the application would be opposed."
Source
Information supplied to HSJ