Nuffield Trust evaluation of London Quality Standards, which formed basis for national seven day standards, raises fresh questions over government policy
Report author says there is "very little hard evidence that the LQS improved outcomes"
Think tank urges STP leads not to use seven day standards as "big stick to try and reconfigure services, or decide service cuts"
Forcing hospitals to comply with national seven day working standards, which underpin the government's seven day NHS manifesto pledge, is unlikely to improve clinical outcomes, a study shared exclusively with HSJ suggests.
The Nuffield Trust said its evaluation of the London quality standards, which formed the basis for NHS England's seven day clinical standards, suggested there was "very little hard evidence that the LQS improved outcomes".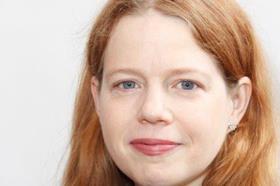 The standards underpin a pledge in the 2015 Conservative manifesto for a "truly seven day NHS", although they were under development before then, and moves to shift clinicians onto seven day contracts prompted the junior doctors' strike.
The report's authors warned the findings were "preliminary" and further analysis was required. However, they urged sustainability and transformation plan leaders not to use the national seven day standards as "a big stick to try and reconfigure services, or decide which service cuts and downgrades should be made".
Lead author Louella Vaughan, a senior clinical fellow at the think tank and an acute physician, said: "Not every hospital hit the standards, so the conclusions are preliminary.
"But if the standards were improving outcomes, one might have expected to see more change between London and the rest of the country, which we didn't in our study. Performance across London did improve, but the improvements did not go beyond those made in the rest of the country."
The LQS were a set of minimum standards for patient care in hospitals in London in 2011, introduced in a bid to reduce excess weekend mortality. They were subsequently distilled into NHS England's 10 standards for seven day services in 2013, which it said would ensure patients received the same standards of care, seven days a week.
The NHS England standards include rules governing how quickly emergency admissions must be seen, how quickly emergency inpatients should be assessed by a multidisciplinary team, how patients and carers should be treated, and shift handovers.
The 2017-19 planning guidance said every hospital must meet at least four of the 10 standards in all relevant specialities by 2020, with progress also made on the other six.
The standards have proved controversial and health secretary Jeremy Hunt has argued with clinicians over the benefits of a seven day service and how to mandate it.
Dr Vaughan said there were also "positive lessons to come out of our study".
"[The LQS] were successful in focusing minds and organisations on improving the quality of care. In many places, they led to concrete changes in how people worked, often from the bottom up. All this was achieved with very little central financial support," she said.
"But the body of evidence on seven day services has grown since the LQS and the Keogh seven day standards were developed. For example, consultant working is important, but there is better evidence now that focusing primarily on what they do is unlikely to bring about a solution to the problem and also expensive."
Lack of financial support from commissioners was also a "major impediment" for trusts trying to meet the LQS, as was a perceived "lack of compelling evidence for the standards". Trusts were reluctant to invest their own resources in the implementation of "relatively untested changes to clinical processes weekends", the report said.
The standards also appeared to have negative effects among clinicians. "The introduction of complex patterns of shift working for all medical staff was considered to have triggered a retreat of a number of experienced consultants from the hospital front door, increased reliance on locum staff and contributed to the further fragmentation of clinical teams," the report said.
"The emphasis on consultant delivered care was perceived to adversely impact on the training of junior doctors. Some also felt that the standards encouraged junior doctors to defer decisions until consultant review, delaying care for some patients."
The Lansley reforms were also deemed detrimental to the rollout of the LQS. "The abolition of primary care trusts and creation of clinical commissioning groups in 2013 were perceived to have created fragmentation, instability and a leadership void 'for 12 months or so while new people build new relationships and new trust'. There was a sense that the attention the LQS received 'withered away' during this transition," the report added.
Study: Seven day standards have not improved outcomes
1

Currently reading

Study: Seven day standards have not improved outcomes

2