RCS urges members to "concentrate on A&E over winter" and "lead by example"
Move backed by leaders who view situation like junior doctors' strike
Clinicians also make funding boost plea to ministers ahead of budget
Senior surgeons have been urged to prioritise supporting their emergency departments and help avoid unnecessary admissions over winter, HSJ has learned.
The Royal Colleges of Surgeons said in a letter there was "strong evidence that having more senior decision makers at the front door of hospitals reduces unnecessary emergency admissions and delayed discharges, thereby freeing up beds for genuine emergencies and patients needing planned operations".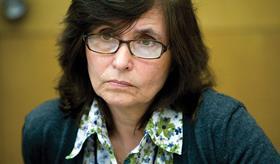 HSJ understands system leaders back the instructions and want to apply lessons learnt during the junior doctors' strike when consultants filled in for junior colleagues at the front of emergency departments – as a result there were less unnecessary admissions and four hour performance improved.
The RCS warned it expected a significant number of planned operations to be cancelled over winter as hospitals "are swamped by emergency pressures".
The letter, seen by HSJ, said as the NHS heads into "arguably the toughest winter ever… it is essential for national leaders to value and support our entire surgical workforce".
Signed by RCS president Derek Alderson and its vice presidents, it said: "By giving proportionally more of our time to support the front door of the hospital we will give ourselves and our patients the best chance of returning elective care to a more reliable footing in the spring.
"We are convinced that concentrating our efforts on managing emergency surgical patients over the winter is key. Each trust will have its own specific ways of managing the emergency workload and no one expects surgeons to help in areas outside their expertise.
"We are in dialogue with NHS England to ensure that getting elective surgery back up and running is a priority after the main winter period, ensuring that our patients get the timely treatment they need and trainees the right level of training. We appreciate that much is already being asked of our NHS workforce."
It continued: "This effort will only be effective if it is, in turn, supported by a commitment from the government to fund the NHS properly and sustainably. In the run up to next week's budget, we call on the government to do their bit and deliver on wider improvements and funding for the NHS and social care."
In recent years, several trusts have introduced successful consultant led surgical assessment units and rapid access outpatient clinics, as well as having senior surgeons support A&E. The RCS encouraged this approach to be adopted across England over peak winter periods to minimise the long waits for treatment and cancelled operations many patients experienced last winter.
The RCS called on ministers to make additional funding available for the NHS in the budget on Wednesday.
The Royal College of Physicians also sent out winter preparation plans to its members this week. It said it urged its members to support their A&Es, but also their acute medical units and the wider hospital.
RCP president Jane Dacre said: "For physicians and the teams that they work with, the reality is a worrying picture all year round. The NHS remains underfunded, under-doctored, overstretched, and we have to deal with the impact every day."