CQC warned about understaffing at least 22 out of the 63 trusts told to review their pay bill growth by NHS Improvement
Concerns were raised at three hospitals rated good by the regulator
CQC and NHS Improvement say patient safety remains "top priority"
More than a third of the 63 providers identified as having high pay bill growth by NHS Improvement had been told by the Care Quality Commission to address staffing concerns in the preceding year.
HSJ has analysed the CQC inspection reports for the 63 trusts that were no older than a year when the list was published as part of the NHS finance and performance "reset" last month.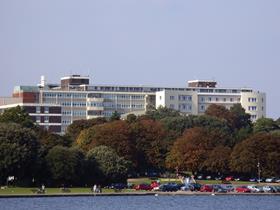 We used the CQC's summary of what trusts "must do" to improve services, rather than what it said they "should" do, in order to identify only organisations where the inspectorate's concerns were more serious.
Thirty-two of the trusts had CQC reports published within this timeframe. Of these, 22 – or more than a third of the total 63 – were told to improve staffing levels either across the organisation or within specific departments, services or specialities (see box below).
The reset document acknowledged that "some of the reported growth [pay bill] will doubtless reflect structural factors and genuinely unavoidable investments, including in the context of CQC inspection findings".
As there is a significant lag between CQC inspections and the publication of reports, the analysis indicates that a substantial number of the organisations listed have been the subject of serious staffing concerns within the past 18 months. NHS Improvement's list was based on analysis of trusts' pay bill growth between 2014-15 and 2016-17.
If trusts are unable to make substantial staffing savings in 2016-17, the reset document suggests it will be more difficult for providers to meet their overall financial targets.
The details of the CQC's comments differed across the trusts, but 19 of the 22 were variously told to ensure staffing was "enough", "sufficient", "appropriate" or "adequate".
For the other three, the CQC did not use such direct language but said they "must" ensure staffing met their own planned levels, or guidelines set by the National Institute for Health and Care Excellence or professional bodies.
Examples of the comments include the CQC telling Medway Foundation Trust that "staffing levels across the hospital were insufficient to meet people's needs"; and Southend University Hospital FT that there were "insufficient numbers of nursing staff on the majority of medical wards which compromised patient safety".
There were nine trusts which had CQC inspection reports in the preceding year but it did not say they "must" address staffing. For five of these it raised less strong concerns about workforce but did not say they "must" make improvements in this area.
A CQC board member complained last month about NHS Improvement using the CQC's name in relation to the reset in order to make it "more acceptable".
NHS Improvement chief executive Jim Mackey has emphasised since document's publication, that the 63 organisations were "not being targeted for cuts to their workforce", and that the organisation would "work with providers and the CQC to identify where savings can be made without compromising patient safety".
A spokesman for the CQC and NHS Improvement said they were "committed to working closely together" and added: "We are about to develop a new set of ratings which will help evaluate how trusts are using their resources to deliver high quality care, and CQC will continue to highlight examples of trusts who are doing this successfully.
"We want trusts to be operating as efficiently as possible but we are also clear that patient safety must be our top priority."
Of the 63 providers listed by NHS Improvement, eight had been rated inadequate; 34 were requires improvement; 12 were rated good; and one was outstanding. The remainder had not yet been rated under the CQC's current system.
The 22 trusts told to improve staffing by the CQC
The 22 trusts told by the CQC they "must" improve their staffing, which are also on NHS Improvement's list of 63, were:
Countess of Chester Hospital FT
Doncaster and Bassetlaw Hospitals FT
Dorset Healthcare University FT
Epsom and St Helier University Hospitals Trust
Medway FT
Norfolk and Norwich University Hospitals FT
Nottingham University Hospitals Trust
Plymouth Hospitals Trust
Poole Hospital FT
Royal Cornwall Hospitals FT
Royal Devon and Exeter FT
Royal United Hospital Bath FT
Sherwood Forest Hospitals FT
Southend University Hospitals FT
Tameside Hospital FT
Taunton and Somerset FT
University of Hospital of South Manchester FT
University Hospitals of Morecambe Bay FT
West Hertfordshire Hospitals FT
Worcestershire Acute Hospitals FT
Wye Valley Trust
Yeovil District Hospital FT