The Dudley Group FT has commissioned an independent review of patient deaths in its A&E pathway 
The review has looked at all 150 deaths that occured between December 2017 and June 2018
It was commissioned in response to concerns raised by the CQC over the safety of the trust's emergency services
An acute trust has commissioned an independent review to examine patient deaths within its emergency services pathway, HSJ has learned.
The Dudley Group Foundation Trust has asked former NHS England deputy medical director, Mike Bewick, to review all deaths which occurred throughout its accident and emergency pathway between December 2017 to June 2018.
The review was commissioned by the trust in response to concerns raised by the Care Quality Commission earlier this year.
HSJ has learned the review is being carried out in two parts. The first part looked into the running of the trust's emergency department, its effectiveness and safety.
The second part has been a case review of all deaths that occurred throughout the trust's emergency pathway (thought to be around 150); including deaths which may have occurred outside hospital.
The review is thought to have considered the number of deaths which may have been avoidable.
HSJ understands the trust will receive the final report by the end of September.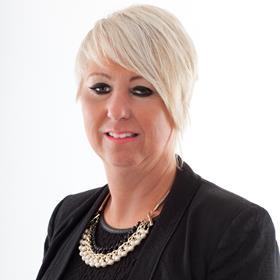 Diane Wake, CEO of The Dudley Group
The news of the review comes following reports that the trust has received four warning notices from the CQC in nine months, over the safety of its emergency services.
In an inspection report the CQC said there were concerns around the "review of deaths within the emergency department".
The report added: "We found that staff involved in the care of patients were able to undertake their own review of deaths. We found in a number of cases that robust mortality reviews, had not been undertaken.
"An example of this was a patient who had died after being placed in a triage category which indicated that the patient should be seen immediately and was placed back in the waiting room. The mortality review did not identify this issue."
In a statement Diane Wake, chief executive for the trust, said: "We recognise the life changing impact every death has on that patient's loved ones and that is why we investigate every death in hospital to make sure we learn wherever possible. We see less than one death a day in our emergency department.
"We routinely review all deaths across the hospital and they are subject to further internal review as part of our routine mortality review process and we have the lowest mortality rate in the Black Country. Any death we are concerned about is reported to the coroner."