First case review by national freedom to speak up guardian likely to be into a trust with "multiple concerns"
Newly launched case review process will not have powers to enforce outcomes
National guardian network dealt with 737 patient safety concerns up to the end of March 2017 but outcomes not tracked
An NHS trust has had "multiple concerns" raised about it to the national whistleblowing guardian and is likely to face the first ever case review by the office.
Henrietta Hughes, the national freedom to speak up guardian to the NHS, declined to name the trust because she is finalising details of the potential investigation.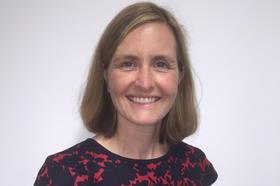 However, she told HSJ it is "a priority for us to go in and look at them".
Ms Hughes could not confirm when the review would be launched.
As the office does not hold its own enforcement powers it would rely on NHS Improvement and the Care Quality Commission to "help ensure the changes are made" if a trust was not implementing its recommendations. The CQC has incorporated key lines of enquiry into its new annual well led inspections.
The freedom to speak up office launched a case review pilot last month to review the procedures, policies and cultures operating at the time a staff concern was raised.
It will not review if any regulations were breached, seek to give redress to the whistleblower or apportion blame. Instead it will say how a trust can improve how they respond to staff concerns.
Ms Hughes said the office wants to do as "many case reviews as possible" but she did not want to "prejudge" the outcome of the 12 month pilot to set an upper limit on how many are possible each year.
Each review will be published so "all trusts can take on board the learning from this". She urged providers to see the case review process as "developmental and positive… we don't want people to feel anxious about it".
Ms Hughes said all trusts accepted the recommendations from the 2013 Francis report, where the idea for freedom to speak up guardians originated, and "should be looking at themselves before we start looking at them".
She added: "My years of experience of working in the NHS is that relationships and consent can be a really effective way of making things happen. However, there are some organisations that won't respond to that and that is where the powers come in. I don't think that having regulations [for my office] would be beneficial but my opinion may change in the future."
The office also revealed that a survey of the majority of NHS trusts found that, up to the end of March 2017, the guardians employed at trusts had dealt with 2,850 issues – 737 of which related to patient safety.
However, the national office does not know if the patient safety issues were resolved appropriately.
Ms Hughes said the office would continue to collect data from the network of guardians quarterly, and recognised that asking for the outcome was "something that we could incorporate" to gain the necessary "assurance".
But she added: "We see this very much at the trust level – when concerns are raised to a guardian it's for the mechanisms that exist within the trust to ensure that the right actions are taken as a result. If a guardian was worried that a trust wasn't taking the right actions they would contact us as well."
Every case review will look at four areas: staff culture; how the trust handles safety concerns; good practice identified; and the support offered to vulnerable groups.
Case review referrals are allowed from current or former NHS workers, freedom to speak up guardians and bodies responsible for "delivering or monitoring NHS services". Each referral will be logged and given a rating of red, amber or green with priority given to "wrongdoing and patient safety" concerns.
The national guardian office is currently surveying guardians to review how their role is working in practice. The office intends to make recommendations to trusts about what the appropriate level of seniority is for a guardian and the minimum protected hours they should have to carry out the role.