Guidance to help patient flow sets out trusts' priorities for 2017-18 in 10 key areas
NHS bosses say many trusts are already hitting some of the targets but they must go further
Trusts that are not compliant will be asked to explain why or face sanctions
Hospitals must meet best practice standards around improving patient flow this financial year or they could face sanctions, as system leaders try to avert another A&E winter crisis.
The guidance comes amid concerns being raised about the lack of improvement made against the four hour target, and NHS leaders understood to be lobbying ministers for more funding.
Meanwhile, improvement chiefs warned some struggling hospitals will take up to 18 months to return to 95 per cent on the four hour target, and that the cultural and behavioural changes required, as well as the processes, "will take time".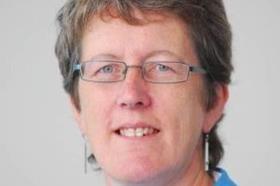 NHS Improvement's Good practice guide: focus on improving patient flow brings together existing best practice guidance in 10 core areas including ambulance handovers, frailty and mental health (see box below).
NHS Improvement told HSJ trusts must "comply or explain" with the requirements, and they must be met this year. A spokeswoman confirmed failure to do so would result in regulatory action, however the details of this have not been set out.
Regulators accept that many trusts are already doing at least some – and in some cases a considerable amount – of what is set out in the guidance. But the central message is no trust has every area covered, and there is considerable room for improvement at most hospitals.
The guidance says: "The good practice is not new… we know it works…Implementing the good practice in all 10 areas will have positive, cumulative effect on improving patient flow. Implementing it piecemeal will be much less effective."
Matthew Cooke, regional clinical lead for the Emergency Care Improvement Programme, which oversaw development of the guidance, told HSJ the challenge for trusts was not just to "tick" the boxes.
"[Trusts must ask themselves] 'are we doing this reliably? Are we doing this 24/7 or just 9pm to 5am Monday to Friday?' The big question we are asking is 'how close can you get to [these standards] 24/7 this winter'?," he said.
Winter priorities
The key priorities outlined by NHS Improvement will see all trusts:
Ensure patients arriving by ambulance are handed over safely and quickly so ambulances are available for the next emergency call.
Set up processes to effectively manage people who attend emergency departments with problems GPs could treat.
Develop better approaches for helping people coming to emergency departments with mental health crises.
Adopt same day "ambulatory care" to reduce the number of people admitted overnight to diagnose and treat their medical problems.
Implement best practice for the treatment of frail older people.
Develop effective approaches to achieve safe and timely discharge for people who need support at home, without prolonged assessments in hospital.
NHS Improvement has also published examples of good practice.
NHS Improvement said the guidance "was written in collaboration with and endorsed by experts from the royal colleges of emergency medicine, physicians and surgeons".
Executive medical director Kathy McLean said: "Our guidance aims to support improvement in the way hospitals deliver safe, timely and effective patient care year-round but especially as we approach winter.
"Best practice in patient flow, as outlined in the guidance, should be implemented systematically and comprehensively. We are asking all NHS trusts in England to consider the extent to which they have successfully implemented all the best practice in our guidance and to redouble efforts where there are gaps ahead of the forthcoming winter period."
The Royal College of Emergency Medicine said in a statement: "We are pleased to collaborate on this important work with NHSI. By all metrics the months ahead promise to be the toughest for urgent and emergency care systems in England and indeed seem likely to be worse even than last year.
"Having a major focus on maximising flow will be vital if we are to avoid the pernicious consequences of exit block that create overcrowded Emergency Departments (EDs) and result in increased patient harm."
The college said getting the right staffing models in place for emergency departments was "the elephant in the room". It is working on a new workforce plan with NHS Improvement and other partners which is "nearing completion", it said.
The Royal College of Surgeons raised concerns about official performance data for May, published yesterday, which "shows that A&E performance is continuing to decline". In May 89.7 per cent of patients were seen within four hours in May 2017. This was down from 90.3 per cent for the same month last year.
The RCS added: "Performance is even worse for major A&E units. Only 84.6 per cent of Type 1 A&E units met the four hour target, compared to 85.4 per cent the previous May and 85.7 per cent in April.
RCS vice president Ian Eardley said: "It is also disappointing that A&E performance is worsening despite that this is now a higher priority for NHS England and the government. The NHS needs to better understand why this has happened and whether recently announced measures are sufficient.
"Patients in the NHS can continue to expect good quality treatment but today's data underlines the challenge currently facing us to improve timely access to surgery and other treatment."
Source
NHSI guidance and information obtained by HSJ
Hospitals given new bed occupancy target as NHS braces for winter
1

2

3

Currently reading

Trusts could face sanctions if they fail to comply with new A&E standards