NHS's overall A&E performance data may get "small" boost ahead of winter
Some trusts not including urgent care activity where four hour target has been hit or bettered
Not clear how many trusts are affected but all chief executives told to ensure issue is addressed
The NHS's overall accident and emergency performance data may get a "small" boost ahead of winter after it emerged some trusts are not including certain urgent care activity where the 95 per cent four hour target is largely met or bettered.
NHS Improvement is reviewing guidelines and has ordered trusts to address reporting "inconsistencies" to ensure all urgent care data is included in their data submissions on which four hour performance is judged.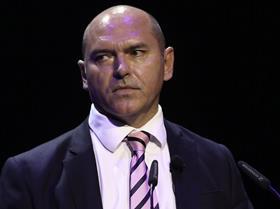 While the national A&E data largely comprises emergency department activity, mostly type one data, a significant minority proportion of the overall activity measured against the four hour target comes from urgent care and minor injuries services, known as type three (see box).
There were 5.9 million A&E visits in the second quarter of 2017-18, up to September. Around 3.9 million were classified as type one, while nearly 1.9 million were type three visits.
Overall performance for the quarter was 90.1 per cent – significantly higher than type one performance, which was 85.2 per cent. The overall figure is dragged up by better performance dealing with less complex cases presenting in urgent care and minor injuries units.
An NHSI spokeswoman said the overall change was likely to be "small" and the review was about trying to ensure "consistent reporting" lines were in place ahead of winter. NHSI was unable to clarify how many trusts were affected or whether some organisations' individual performance would be significantly improved by including urgent care activity in their overall number.
A senior NHS source told HSJ while the overall figure was what the sector was ultimately judged on, system leaders have been focusing on type one performance as the main barometer for how the system was performing in what is expected to be hugely challenging winter.
NHSI chief executive Jim Mackey said in a letter, seen by HSJ, earlier this month: "Failure to [report all the A&E data from all pathways] results in data inconsistency and can also materially distort your performance, which will, therefore, not provide an accurate reflection of the service you are offering."
He said it was critical the system ensured "alternative pathways to A&E… are managed to the same four hour standard, and A&E rules, as they would have been had they attended A&E".
The issues were mostly down to two parts of the system: urgent care centres not co-located with hospitals and some "new services for the elderly and/or ambulant patient", which were providing "excellent and timely care but often completely absent in [A&E] reporting".
"Most of the services I have seen actually provide more rapid access but don't record it," Mr Mackey said.
The spokeswoman said: "We are urging all trusts to ensure they are counting emergency department attendances consistently, to make sure we have an accurate view of demand and performance as we head into the winter period.
"The overall change to performance is likely to be small, but the accuracy is important to help us support providers."
What activity counts towards the four hour target?
NHS England's guidelines for its A&E data collection says: "The weekly and monthly A&E attendances and emergency admissions collection collects the total number of attendances in the specified period for all A&E types, including minor injury units and walk-in centres, and of these, the number discharged, admitted or transferred within four hours of arrival."
The 95 per cent four hour waiting time overall target is reported in three categories:
Type one departments provide 24 hour consultant led services with full resuscitation facilities and have designated accommodation for A&E patients.
Type two departments provide consultant led single specialty A&E services (eg: ophthalmology; dental) and have designated accommodation.
Type three departments or urgent care centres: these comprise other types of A&E/MIUs/walk-in centres and urgent care centres. Type three departments can be doctor or nurse led. They can be co-located with a major A&E or in the community. NHS England guidance refers to "type four" centres, but data is only reported for overall activity and types one, two and three.
Overall: a figure combining all activity across all types of urgent and emergency care.
Source
Letter obtained by HSJ