A&E panel convened amid concerns about 'sustained pressure' over Christmas
Deferral of all non-urgent inpatient elective care extended until 31 January
CCGs ordered to suspend mixed sex breaches sanctions "to put safety first"
National NHS officials today ordered an extended moratorium on non-urgent hospital operations, and other significant measures to try to deal with "sustained pressure" on the emergency care system.
They included a suspension of penalties for breaching rules on mixed sex accommodation, and an order to defer day-case procedures and routine outpatient appointments "where this will release clinical time for non-elective care".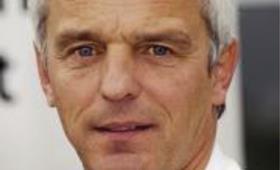 The moratorium on non-urgent inpatient planned care has been extended from mid January to the end of the month. It is estimated this will result in around 50,000 operations being postponed.
The moves follow growing concern over the last fortnight about rising demand and huge pressure on emergency departments and ambulance services, particularly in the last few days. Several trust chief executives and senior emergency care doctors have reported what they said were unprecedented problems.
A senior NHS system source told HSJ that trust chiefs expected performance data for the Christmas week, to be published on Thursday, to be "dire". Another senior provider source said it had been the "toughest winter in 20 years". This period last year saw prominent reports of many patients being cared for in corridors for long periods, and very poor performance on the four hour waiting time target.
NHS England director for acute care Professor Keith Willett however told Radio 4's Today there was no crisis. "A crisis is when haven't got a plan in place… We've gone into this winter in a way that we've never prepared [like] before."
Asked if he had ever seen the NHS under similar pressure, Professor Willett referenced conditions in the 1990s. "I have been in the NHS a very long time, many decades now, and I have seen similar pressures. Way back in the '90s we saw them. I have seen difficulties like this in the past."
Further cancellations to elective operations are "certainly a possibility", he said. But the "intention is always not to cancel or postpone patients more than once".
He continued: "With the cold weather coming in this weekend, with the incidents of Flu rising in our communities and hospitals, and the pressures we always see coming into the first few weeks of January after the festive period, it is important we give hospitals time and space to manage the demand we anticipate will come through."
He also said the NHS had "significant" resources in terms of bed capacity to deal with rising demand. "We have around 100,000 beds in the NHS. Forty per cent of them are occupied at any one time by planned routine care, so we have significant reserve there."
The new measures were agreed by a national emergency pressures panel, created this year to advise on how to respond to significant stress, and convened today for the second time. It is chaired by outgoing NHS England medical director Sir Bruce Keogh and includes several national clinicians and officials.
An NHS England statement late today announcing the decisions said: "The panel noted that the NHS has been under sustained pressure over the Christmas period with high levels of respiratory illness, bed occupancy levels giving limited capacity to deal with demand surges, early indications of increasing flu prevalence and some reports suggesting a rise in the severity of illness among patients arriving at A&Es."
The panel "reiterated" that, despite its decision to extend deferral of non-urgent elective work, "cancer operations and time-critical procedures should go ahead as planned". The suspension on mixed sex breach sanctions was to ensure "patient safety was put first". It set recommendations for how to use "freed up clinical time" (see box).
The panel also "formally recorded their thanks for the hard work of staff" and noted that winter plans in parts had been rolled out effectively.
The panel has advised that "clinical time released" should be reprioritised to:
Implement consultant triage at the front-door so patients are seen by a senior decision maker on arrival at the emergency department.
Ensure consultant availability for phone advice for GPs.
Maximise the usage of ambulatory care and hot clinic appointments as an alternative to emergency department attendance and/or hospital admissions.
Increasing support from allied health professionals, for example physios and therapists, for rehabilitation and discharge.
Staff additional inpatient beds.
Ensure twice daily review of all patients to facilitate discharge.
An "immediate prioritisation" of vaccination of all frontline staff.
NHS Providers director of policy and strategy Saffron Cordery, said that it was "good to see [that the NEPP] recognises the scale of the pressures trusts face" despite better winter preparation than ever before.
Ms Cordery added: "Many are dealing with unprecedented demand, reflecting the recent rise in cases of flu and respiratory illness, the impact of norovirus and – in some places – primary care, including GPs working at more than full stretch.
"The response outlined in these recommendations is sensible and proportionate. It is also right to highlight the advice for people who are seeking advice for non-emergencies, so staff in accident and emergency can focus on the sickest patients.
"Trusts and frontline staff will do all they can to ensure patients receive safe, high quality care, but the environment they are working in is extremely challenging."
A spokesman for the Royal College of Emergency Medicine said that "anecdotally our members are reporting that things are worse than last winter". He warned a full picture would, however, not be available until more data was published.