NHS unlikely to hit ministers' target for delayed transfers of care by September
"If it is like this in summer, winter does not bear thinking about," expert warns
HSJ reveals performance for all acute trusts – explore the numbers
The NHS is unlikely to meet a government target to cut delayed transfers of care to 3.5 per cent of its overall 131,000 bed base by next month, analysis of official data published today suggests.
HSJ's analysis of quarterly data covering April to June showed the DTOC rate fell to 5.2 per cent, compared with 5.6 per cent in the previous quarter, suggesting it is unlikely to be cut to the 3.5 per cent target by September.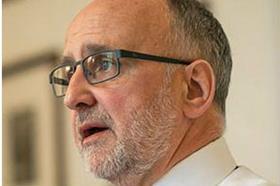 The news is a major blow for ministers after they set the 3.5 per cent target in the 2017-18 mandate to the NHS on the back of giving councils an additional £2bn for social care in the spring budget, which was, in part, designed to help solve the delayed discharges issue.
HSJ analysis of individual trusts' performance in the first quarter of 2017-18 reveals wide variation from trust to trust, within sectors, and in performance across different sectors. Subscribers can download and explore the data from this document.
A health statistics expert warned figures for trusts with smaller bed bases – many of which are community and mental health providers – could be "easily skewed". The figures are not a comprehensive guide to DTOCs performance, as many of the trusts with the highest rates have the smallest bed bases, but they do illustrate where many of the pressure points are across the system.
Rates appeared to be highest on average among mental health and community trusts. However HSJ understands some non acute providers believe the bed base data which their rate is calculated on does not present a full picture.HSJ's analysis focuses on acute providers.
NHS Providers warned that with "just 80 out of more than 200 trusts" meeting that standard over the traditionally quieter spring and early summer period, this did "not bode well for the coming winter when we expect to see further pressures on the health service".
Chief executive Chris Hopson said: "We need urgent action to put in place additional capacity, not just in hospitals but right across the health and care system. It is notable that the DTOC rate was highest in community trusts. Decisions are needed now to ensure patient safety and prevent intolerable pressures on NHS staff in the coming months."
King's Fund senior fellow Richard Humphries said the figures suggested the September target would not be met. He said: "The 3.5 per cent target was always heroic but if it is like this in summer, winter does not bear thinking about."
Mr Humphries warned there were "no quick fixes" and "focusing wholly on delayed discharges risks storing up problems for other parts of the system".
The government's mandate to the NHS, published in March, said: "Working with NHS Improvement and local government partners, reduce NHS related delayed transfers of care in support of a total reduction of delayed transfers of care to 3.5 per cent by September 2017 (recognising existing variation between areas)."
NHS Providers has warned since May that not enough of the social funding allocated to councils was focused on delayed discharges, and trusts will need additional cash to fund extra capacity this winter.
The social care funding is being allocated to councils as supplementary funding to their "improved better care fund" allocation. An additional £1.01bn will be allocated in 2017-18, £674m in 2018-19 and £337m in 2019-20.
Table: Top 10 highest DTOC rates for acute trusts in April-June 2017
| Trust name | Trust type | Total delayed days | Average occupied beds | DTOC rate |
| --- | --- | --- | --- | --- |
| OXFORD UNIVERSITY HOSPITALS NHS FOUNDATION TRUST | Acute | 12789 | 1101 | 12.8% |
| NORTH CUMBRIA UNIVERSITY HOSPITALS NHS TRUST | Acute | 5320 | 494 | 11.8% |
| SOUTH WARWICKSHIRE NHS FOUNDATION TRUST | Acute | 4334 | 430 | 11.1% |
| WYE VALLEY NHS TRUST | Acute | 2525 | 252 | 11.0% |
| ROYAL DEVON AND EXETER NHS FOUNDATION TRUST | Acute | 7587 | 762 | 10.9% |
| ROYAL CORNWALL HOSPITALS NHS TRUST | Acute | 5877 | 633 | 10.2% |
| LANCASHIRE TEACHING HOSPITALS NHS FOUNDATION TRUST | Acute | 7076 | 810 | 9.6% |
| KETTERING GENERAL HOSPITAL NHS FOUNDATION TRUST | Acute | 5395 | 628 | 9.4% |
| UNIVERSITY HOSPITAL SOUTHAMPTON NHS FOUNDATION TRUST | Acute | 8743 | 1039 | 9.2% |
| HAMPSHIRE HOSPITALS NHS FOUNDATION TRUST | Acute | 5833 | 708 | 9.1% |
Source: HSJ analysis of NHS England data
An NHS England spokesman said: "Over the coming months, as we prepare for winter, all local commissioners and providers need to continue with this progress, focusing on ensuring patients do not wait unnecessarily in hospital when they could be cared for in a community setting or in their own home."
An NHS Improvement spokeswoman said: "Bed occupancy rates running too high and they're having an impact on the NHS' ability to care for patients in a timely, effective manner.
"To make sure trusts are able to cope with the additional demands of winter we need to make sure there are sufficient beds available over the next few months. Making capacity decisions as early as we can is better for patients, hospitals and the taxpayer. This is a key issue for winter planning and we will be working closely with NHS England to address this over the coming weeks".
UPDATED: This piece was updated at 12:25 on 25 August following concerns being raised to HSJ about the quality and reliability of community bed base data.