52 week waiters at highest level since 2012, latest elective data shows
Overall waiting list performance at lowest level in nine years
Year-plus waiters concentrated at seven trusts
The number of patients waiting more than a year for an elective procedure is at its highest since August 2012, new data reveals.
Waiting times data for referral-to-treatment times in December was released this morning and showed 1,750 patients waiting a year or more.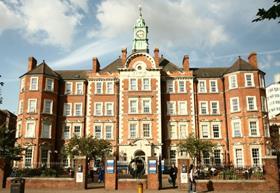 This is the highest total since August 2012, before waiting list targets were changed to incentivise trusts to treat long waiters.
Seven trusts were responsible for almost half of the national total, with Imperial College Healthcare Trust having 242 patients waiting more than 52 weeks.
The far smaller Mid Essex Hospital Services Trust and Royal Cornwall Hospitals Trust were second and third on the list with 156 and 114 patients respectively.
The vast majority of Mid Essex's long waiters are in plastic surgery and many came from patients requesting to see a particular surgeon for a specific breast reconstructive surgery procedure.
Commissioners have now agreed to outsource two patients a month to the private Nuffield Health facility in Brentwood.
The December data, the latest available, does not reflect NHS Improvement's instruction before Christmas to discontinue non-urgent elective procedures in January to prioritise the expected surge in demand for emergency care.
Last week, NHS Improvement and NHS England announced plans to halve the number of year-plus waiters by the end of 2018-19, whilst admitting the service would not be expected to hit the accident and emergency performance target in this period.
The overall waiting list for elective treatment is now over 3.8 million and in breach of the performance standard in the NHS constitution.
As of the end of December 88.2 per cent of those waiting for a procedure had waited 18 weeks or less – the worst performance since March 2009.
The median wait of 7.4 weeks is the highest since May 2008.
NHS Improvement chief executive Ian Dalton said: "It is clear that hospitals have been under considerable pressure and emergency activity has justifiably taken precedence over elective work, although this is not a decision that hospitals take lightly.
"We are expecting demand for emergency activity to continue rising and local systems must plan for next year on this basis. They must use realistic figures and work as one to plan staffing levels, beds and capacity for 2018-19. This will help protect trusts' ability to perform vital elective work…
"NHS staff across the country have worked exceptionally hard to meet the unprecedented challenges they have faced this winter. January saw the highest number of emergency admissions since the data collection began and, on top of this, hospitals had to manage a serious spike in flu cases."
A spokesman for the Royal College of Surgeons said: "Surgeons and other frontline NHS staff are working tirelessly to provide the best care possible to patients. But today's figures show that these short term measures to create extra capacity are insufficient to meet NHS performance targets. We currently do not have adequate funding or capacity in our health or social care services and we need to urgently find a long-term solution."
Health Foundation assistant director of policy Ruth Thorlby said: "The trade offs in focusing on emergency care are also becoming increasingly apparent.
"Staff and patients are having to absorb the impact of these exceptional pressures. Although these figures relate to hospital care, pressure will also be very high across other areas that aren't routinely measured; including primary, community and social care. All parts of the system need investment in order to maintain and improve the quality of care that patients need and deserve."
Trolley waits soar to record high
1

2

Currently reading

Year-plus elective waiters at highest number since 2012