Overnight care for children with burns to move from Queen Victoria Hospital to Brighton
East Grinstead trust has not met national standards
New patient pathway has been discussed since 2014
A long awaited move of overnight care for children with burns from Queen Victoria Hospital Foundation Trust in East Grinstead to Brighton is back on the cards.
Under revived proposals, children with burns across the South East are likely to be assessed by QVH clinicians through existing telemedicine links with accident and emergency departments, but if they need overnight admission they will be directed to the Royal Alexandra Hospital, run by Brighton and Sussex University Hospitals Trust.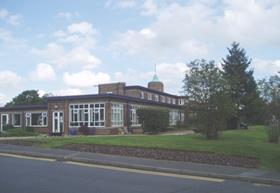 QVH will continue to have a children's ward providing overnight care to other children, but these will almost always elective cases. It will also continue to see children with burns in its outpatient clinics and will provide later reconstructive surgery in East Grinstead.
The two trusts have been talking about developing a new pathway for children with serious burns since 2014. The QVH service has not met the national burns care service standards, adopted by NHS England in 2013: in particular, the trust did not have trauma unit status or an emergency department, 24/7 paediatric high dependency care, or on-site access to pathology, microbiology and transfusion services around the clock.
In 2016, the trusts proposed a joint working model with the Royal Alexandra providing acute inpatient care. However, the proposals stalled after the trusts asked for extra financial support from NHS England to recruit more staff to support both this and an orthoplastics service in Brighton's major trauma centre.
In June, a memorandum of understanding was developed between the trusts that proposed clinical partnerships for services including plastics, trauma, dermatology, maxillofacial surgery and burns. The number of beds at QVH is not expected to change because of these changes.
In a statement, the trusts said they continued to work towards establishing 24/7 plastic provision in Brighton, utilising the expertise of QVH clinicians. The timetable for changes is under discussion.
However, the nine bed paediatric ward at QVH is already facing staffing issues. The ward has sometimes had to close at 7.30pm, leading to children being transferred or refused admission.
The trust's board papers describe concern that "the sustainability of the QVH paediatric inpatient service may be threatened by the ability to staff consistently to safe standards". The ward has seen falling numbers of inpatients and was closed on 21 occasions in April and September because it could not be staffed.
The papers said improved treatment elsewhere could be behind this fall in use, but added it "also probably reflects our lower thresholds for initial referral to elsewhere in the network, our ability to admit children due to reduced staffing, and possibly the increased likelihood of the Kent, Sussex and Surrey region emergency departments to make the initial referral to other centres".