Some four million people are likely to be living with or beyond cancer by 2030, Macmillan Cancer Support has estimated.
At one level, it is possible to argue this is a relatively 'good' crisis for the UK to be facing. Yet this, of course, creates a whole new set of challenges, not least for local authorities.
In an environment where people are more likely to be going through treatment or rehabilitating after cancer, the idea of cancer care as being something that just happens within a secondary or acute setting, or even within the confines of primary care, has become much too narrow and simplistic.
Moreover, with money still tight but an increasing focus on the personalisation of care, how can the needs of people affected by cancer inform, or even act as a catalyst for, the creation of integrated health and social care?
To tackle this question, LGC and its sister title HSJ hosted a roundtable in November, in association with Macmillan, bringing together a diverse panel representing medical practitioners, councils, social care professionals, patients and carers.
Participants
Allan Cowie, director of service excellence and support, Macmillan Cancer Support
Richard Gleave, chief operating officer, Public Health England
Nick Golding, editor, LGC (chair)
Ingrid Koehler, senior policy researcher, Local Government Information Unit
Phil McCarvill, deputy director of policy, NHS Confederation
Sherone Phillips, member, National Co-Production Advisory Group
Josh Potter, deputy director of commissioning and transformation, Tower Hamlets CCG
Fiona Smith, social care lead, Macmillan Cancer Support
Ed Tallis, head of services, London, Macmillan Cancer Support
LGC editor Nick Golding, chairing the debate, asked participants to share examples of best practice and the key challenges in this area.
"In a lot of people's minds we are an organisation that supports people towards the end of their lives; we are synonymous with the Macmillan nurse, and all of that is true," said Allan Cowie, director of service excellence and support at Macmillan.
"But increasingly, over the past couple of decades, what people affected by cancer have been telling us is that beyond the pain and fear that comes with diagnosis is the reality of how they live their lives; how they're going to pay the mortgage and the rent; how they're going to speak to their kids; how they deal with the emotional, physical and psychosocial trauma that comes with a diagnosis of cancer."
Frustrating battles
Sherone Phillips, a member of the National Co-Production Advisory Group and a carer for her father who has prostate cancer, highlighted how, despite all the talk about integration, collaboration and co-production, the reality for carers can often be lonely, frustrating battles with disconnected silos.
When her father became ill, for example, she persuaded him to sell his house so she could build a bungalow for him in her garden. "[I had to fight] to get two local authority departments – planning and social care – to sort it out, despite the fact it was going to be saving them money. We are telling people 'no' all the time," said Ms Phillips.
"If you're talking about co-production you need to include the service users and the carers at every single point of the decision-making process, the planning process, the designing process. Yes, it is scary to have people who may not know professionally what's going on in the room, but actually there is a case then to be educating the general population about what's involved in creating health services, in creating local government."
Ingrid Koehler, senior policy researcher at the Local Government Information Unit, said her experience had also been that community infrastructure was beneficial.
"It is about having a nice community, a good place to live, but also the social platforms from which strong communities can be built. It might be social clubs, community sports, any number of things that create that community that can lend support for people with long-term conditions.
"There are good examples across the country where things are happening, but it's not being replicated. The really important bit of it that is often overlooked is leadership"
"There is still a lot of frustration from local government around how this works. There is a difficulty for them in even getting local government itself to join up: what are the health benefits of great parks or how does financial inclusion impact on health? That's before you even start integrating with health."
Phil McCarvill, deputy director of policy at the NHS Confederation, agreed: "There are good examples across the country where things are happening, but it's not being replicated. The really important bit of it that is often overlooked is leadership.
"Good leadership is leaders who create the space for others to have proper conversations about what will work, and have conversations that involve the individuals that we are trying to build care around. If things go wrong they will explain it to the board, and when it goes well the staff get the credit. You then get a situation where people will change the way they deliver care."
Long-term condition
There was often a perceptual or educational issue that had to be addressed, said Fiona Smith, social care lead at Macmillan.
"We've got a way to go to see cancer as a long-term condition, first," said Ms Smith. "Some people do not necessarily see it at all at a community-based level. So it's about making sure that when you're commissioning for your population, whether that is health or social care, cancer is included within that."
Ed Tallis, head of services for London at Macmillan, asked: "How do we start to look at what we're currently doing and at more innovative ways of how we can work with the wider community?
"What can we do, for example, with transport, which is a particular issue in London? What do we do with some of the huge organisations that are around London, our wider partners? How can we better tap into the community?"
Crisis point
Josh Potter, deputy director of commissioning and transformation at Tower Hamlets Clinical Commissioning Group, said: "There is an issue that there are a lot of people in Tower Hamlets who have different long-term conditions, so our integrated care strategy has been around trying to bring all that together.
"We've started with those most at risk of reaching a crisis point in their condition, [identifying them by] things like emergency admissions but also the mix and complexity of their condition.
"But integration is only going to take you so far. We've made services more effective, more efficient, more responsive, but I don't think they're truly personalised yet at all."
Richard Gleave, chief operating officer at Public Health England, said this distinction between 'integration' and 'integrated working' was important.
"In one sense integration is a nice easy solution; you just ram the two together, create accountability; you don't think about what the service consequences are," he said.
"Integration has got to be a consequence of personalisation, not the other way around"
"I'm not sure integration is the best word for us to use. An integrated way of working, which is much harder to do, is better, and that's where the leadership is absolutely crucial. The skilled leaders are those who can operate with clarity around accountability, because of untoward incidents and other things, but can also operate using distributed systems leadership models, which empower and enable people, which co-produce the models of care; that's a different set of skills than those we've traditionally emphasised in statutory agencies.
"That's a big leap we need to be able to create those new leadership models that enable integration, but personalisation is just the starting point; an integrated way of working is then the thing that needs to follow that up."
"Integration has got to be a consequence of personalisation, not the other way around," said Mr Cowie.
"The public sector often tries to ensure there's belts and braces around how we support people – visiting that person every three hours, every two days, every six weeks and doing x, y, and z – but in reality what people can often want is slightly different.
Agitators in the system
"I was very taken with a lady I heard speaking the other day who had a huge amount of care provided by the state but all she wanted was a dog. It's trite, but what she wanted was a trained disability assistance dog who could load and empty the washing machine, bark when the doorbell went, simple stuff. That made her life so much better."
Mr Golding asked what role devolution could have in this area. The consensus was that, while devolution could bring opportunities, it could also act as a distraction to embedding good groundlevel joint working or development strategies. In addition, third sector bodies had an opportunity to be "agitators in the system, to play back what we're hearing from communities, the reality for people, what's important for them", said Mr Cowie.
With the discussion coming to a close, Mr Golding asked participants for their reflections, and any thoughts on how better to empower people to be more in control of their own care.
Creating space
"Getting that focus around individuals is really crucial," said Mr Gleave. "There is something about staff capability and capacity; there's something about our ways of working and then, for me, I always think there needs to be the governance and accountability issue. People, communities and then organisations and governance, and in that order."
Mr McCarvill said: "The challenge for the national bodies is to create the space and the support for localities to work through those governance arrangements, to develop the relationship and support them as opposed to imposing some sort of view of what those structures and relationships should be. Again it's about creating the space; that's really important."
"It's about the culture shift and that if something doesn't quite go right, it's not necessarily that it's a failure and then we scrap it," said Ms Smith. "It's actually figuring it out – you evaluate, learn, and adapt."
"We need to find new ways of measuring outcomes that are really about what people want, and let people who are receiving and delivering services be an essential part of that measurement," said Ms Koehler.
"Anything that pushes that agenda of being able to record an individual's wishes, aims, goals, whether that's via some sort of open access to people's records or even just asking them – did you feel supported to achieve your goals in the last year, yes or no?," said Mr Potter.
"And if the answer's no you need to respond to that. It's different from what the actual goal is, which can be recorded in different ways."
"Headspace is good but headspace costs money and if you're a small organisation to actually input into that headspace is very difficult"
Mr Tallis said: "We need to make sure we continue to link the individual with other third sector organisations and corporates but the big reaffirmation for me is about us as leaders; it's just taking that risk to make that transformational change; it's just getting that head space, do something that you believe is right, based on evidence."
However, Ms Phillips warned: "Headspace is good but headspace costs money and if you're a small organisation – and within the voluntary sector they're the ones actually working with service users and carers day-in and day-out to support them – to actually input into that headspace is very difficult."
"There is something about validating, about saying nationally 'this is important'," said Mr Cowie. "Rather than saying 'let's bring them in', it's saying 'we are the visitors in their lives, we should go out'. Leaders have got to validate that; they've got to give people the authority and support to think that way."
The imperative to change means experience is vital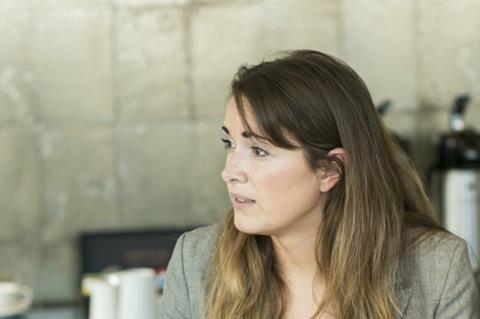 The roundtable demonstrated some great examples across health and care making personalisation and integrated working a reality, despite significant funding pressures.
We are in unknown territory for health and social care. Despite aspects of the spending review potentially being seen as a positive for parts of the public sector, commentators from both health and care are concerned about the future and few doubt the pressures on social care are having an impact.
Additionally, continued success in diagnosis and treatment is highlighting that for many people cancer is a long-term condition and health care and support for cancer is far from 'fixed'. More needs to be done for people with cancer and those with other long-term conditions or other unmet needs, and the third sector should play a role in this. Working across traditional organisational and professional boundaries, to support people to manage transitions and the consequences of cancer (and treatment), is vital. And understanding of this is growing by the government, public sector and from citizens.
While the cancer strategy demonstrates some of this understanding, it does require proper commitment and settlement from the government, and there is still a need for a robust debate at national level about how we fund health and social care. Expectations are high for care and support so it is necessary to discuss how we will pay for it. We also need to acknowledge the huge and vital role families/friends and their communities play.
It's imperative we do things differently. The third sector has a role, not only to invest in services and support, but also in supporting the health and social care sector to take a leap of faith, to allow headspace to think and to make substantive changes. At the roundtable there was a clear steer that this shouldn't just extend to statutory services but also to grassroots organisations.
We know connecting people with their communities, with support that is local and/or meaningful to them, often enables people to really take control of their health and wellbeing and is vital to delivering better outcomes. But this can only go so far. Communities should be able to co-design, co-produce and (if appropriate and/or desired) co-deliver services/support, but should also be able to act as joint decision makers. This shift needs to be top down as well as bottom up.
Leadership is therefore vital. As we do not yet have a solid evidence base in all areas, some initial decisions have to be made based on gut instinct and experience combined with the best evidence available, and no one is underestimating the risks. National bodies as well as government need to allow some flexibility for the sector to test, learn, and adapt. In return, the sector must commit to comprehensive, on-going evaluation of new approaches to ensure the benefits and drawbacks are identified early, and it must respond accordingly.
Fiona Smith, social care lead, Macmillan Cancer Support