The chair of an acute trust in special measures has announced he will step down at the end of this month.
Jim McKenna, who has been in post at Royal Cornwall Hospitals Trust for nearly 18 months, said the "challenge" of chairing the struggling trust "required a much greater time commitment".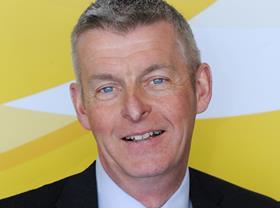 He said his responsibilities, including those which come with his role as county councillor, would "suffer" if he did not make a "clear choice" about priorities.
The trust was placed in special measures in October following a Care Quality Commission inspection.
Failings included a backlog of follow up appointments at the cardiology department, which was linked to two patient deaths; lack of quality in reporting serious incidents and never events; and a bullying culture reported by outpatient staff.
A follow up inspection in January found that patient safety was not being prioritised enough at the trust's maternity and surgery units.
However, the trust has reviewed its backlog in elective cardiology and ophthalmology, and is training and recruiting staff to deal with less complex patients on the waiting list.
These improvements were recognised by the CQC at the January inspection.
Mr McKenna said: "The role of trust chair is part time, but the challenges of the NHS – particularly for a trust like RCHT, which is in special measures – has meant that the job has required a much greater time commitment.
"I believe the board has made real progress in recent months and I have every confidence that it is well placed to continue its improvement in the months and years to come."
Vice chair Mairi McLean will be acting chair from 1 June.