A review has been launched into the quality and safety of acute services at a major acute provider after a cluster of "never events" at the trust alarmed commissioners. 
Five never events have occurred at Royal Cornwall Hospitals Trust since December 2016, a number described by Kernow CCG as "relatively high".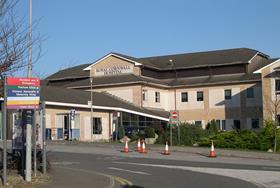 Four of the five never events occurred in operating theatres, CCG board papers reveal.
A report to the CCG's governing body by chief executive Jackie Pendleton said: "The CCG is concerned about the relatively high number of never events reported by RCHT."
Three of the never events, which all relate to surgical interventions, are currently being investigated by the trust.
The incidents have prompted the trust to carry out an immediate review led by its medical director Malcolm Stewart.
A separate quality and safety review will also be set up, in which members of the CCG, NHS Improvement, and the South West Academic Health Science Network will visit all three sites run by the trust on 15-16 June 15.
Never events are defined as serious and largely preventative patient safety incidents that should not occur if available preventative measures are in place.
Prior to last December, the trust, which is rated requires improvement, had not experienced a never event since November 2015.
According to the CCG reports, the three never events are all in "very different areas", but the causes are not yet known.
The papers also reveal one of the five recent never events identified an issue with the current World Health Organisation checklist, which aims to minimise the most common and avoidable risks that endanger the lives and wellbeing of patients during surgery.
"Adaptions are now being made to the checklist and tested to reduce the risk of this type of incident re-occurring," the CCG's papers said.
A spokesman for the trust said: "Patient safety and confidence in our services is always our number one priority.
"That is why we have been doing a thorough review to look at the causes of the separate never events and ensure our teams learn and take preventative action in future."
Source
CCG and trust board papers