COMMERCIAL: An NHS consortium has been named as preferred provider to deliver adult community health services in Cornwall and the Isles of Scilly.
The county's main acute provider Royal Cornwall Hospitals Trust, mental health provider Cornwall Partnership Foundation Trust and the GP federation Kernow Health are in line to start delivering the services from April.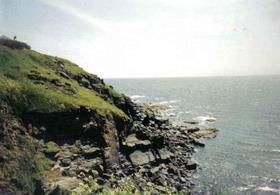 They will take over from Peninsula Community Health. The social enterprise has been responsible for delivering the services since 2011, but was forced to pull out of the contract because the organisation is financially unsustainable.
Kernow Clinical Commissioning Group announced the consortium as preferred provider for the contract following a competitive procurement. The contract is worth about £78m a year and includes the running of community hospitals, minor injury units, community nursing and therapy teams.
CCG chair Iain Chorlton said: "The local NHS parties making up the consortium have extensive experience in local healthcare and demonstrated knowledge of the diverse needs of our population, the unique challenges we face and the opportunities which integrating health and social care present."
Consortium leaders said the contract offered "the best opportunity in a generation to offer more joined up care centred on the patient and with less organisational bureaucracy".