An inadequate trust is risk assessing every patient on its elective cardiology and ophthalmology waiting list in response to be being put in special measures earlier this month.
Kathy Byrne, chief executive of Royal Cornwall Hospitals Trust, said the organisation had acknowledged "serious failings" highlighted in a Care Quality Commission report and addressed "all the urgent issues" raised by inspectors.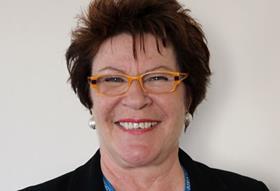 Two cardiology patients at the £379m-turnover trust were believed to have died because of long waits for treatment, while four ophthalmology patients lost all or part of their sight while waiting for follow-up appointments.
The CQC said patients on the waiting lists for both departments were coming to harm because of long waits, which it described as "unacceptable".
It found 554 patients had follow-up appointments delayed in cardiology between December 2016 and June 2017, and 6,503 patients breached the waiting time for follow-up clinics in ophthalmology – though it is not known what proportion either list makeup of the overall waiting list for follow-up appointments.
Ms Byrne told HSJ staff shortages were a contributing factor to the problems.
She said: "Some of the waiting lists are pretty specialised.
"You might have a lot of cardiologists but they might not do what patients need so you end up with riskier patients in those waiting lists."
She said the trust has appointed two new cardiologists who can carry out certain procedures only one or two doctors at the trust are able do.
The trust is also looking to train other staff to a level that means they can treat some of the less complex patients on the waiting list.
"We are looking for things that physiologists or nurse consultants can do that doesn't need a doctor, so that we can preserve our specialist medics more," Ms Byrne said.
She stressed that patients who are the most urgent are seen first.
"That was a criticism of those waiting lists as people were coming to harm because we didn't have as good risk assessments as we should have and that's being addressed," she said.
In another report, the CQC criticised the Cornish health system for failing to work closely enough to address issues such as delayed transfers of care.
Ms Byrne said several priority areas have been identified by the county's accident and emergency board, which consists of all local health and social care leaders and aims to address patient flow.
Policies include using 111, 999 and out of hours GP services to stop avoidable ambulance dispatch and patients in care homes unnecessarily coming to hospital, and working with community based providers of long term care packages to build capacity.
The trust is currently involved in designing a new 111 and out of hours GP model after winning a five year contract worth £48m with local GPs and private company Vocare. The new service starts on 1 December.
Ms Byrne said: "We're in the process of mobilising our plans. It's an unfortunate time to change providers right ahead of winter, but we're looking to ensure a more sustainable model for out of hours and 111 and really drive up the quality and timeliness of response, and ensure we can get as many people the care they need by not coming to hospital."