Royal Devon and Exeter Foundation Trust to take over GP practice
Acquisition is first of its kind in Devon
GP says move will free up more clinical time
An acute and community trust is set to become the first in its county to acquire a GP practice.
Staff at Castle Place Practice in Tiverton will transfer to Royal Devon and Exeter Foundation Trust next month, after GPs approached the trust a year ago about joining the organisation.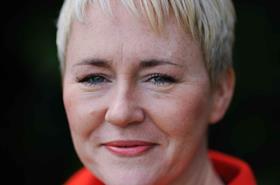 The trust, which sits within the success regime area covering north, east and west Devon, will be the first in the county to formally integrate a GP practice.
Castle Place Practice has a patient population of 15,000 and is co-terminus with Tiverton Community Hospital, which is run by the trust.
James Squire, a GP at the practice, told HSJ that joining the trust would free up GPs' time to focus on treating patients rather than running a business.
Dr Squire said: "We were seeing GPs who were joining the practice but didn't want to be partners.
"If you have a reducing number of partners you're increasingly running a business rather than having a clinical role.
"Being a business owner wasn't really key to why we signed up to general practice.
"We are on the wing of Tiverton Hospital and we have a good relationship with the community services, so it makes sense to be part of one organisation with no boundaries."
He said integrating with the trust would create opportunities for doctors to work within a hospital and general practice setting.
The PMS contract practice has 7.8 whole time equivalent GPs and 50 staff overall. They will all become salaried by the trust.
A trust spokeswoman confirmed no subsidiary company would be formed connected with the acquisition, but she was unable to provide further details about the model until the "final steps of the formal process have been completed".
She said it is not the trust's strategic desire to acquire more GP practices "as we know this isn't the only or right option for others".
Trust chief executive Suzanne Tracey said: "We are prioritising working more closely with local health and care partners to support a move towards place based care.
"This is the future of healthcare and we want to help create the conditions which enable communities to take the lead.
"To achieve this, we envisage working with our partners in a number of exciting and different ways – and this proposal… is a great opportunity to put this into practice."
Other trusts across England have taken over GP practices such as Yeovil Hospital FT, Royal Wolverhampton Trust, and Chesterfield Royal Hospital Trust.
Source
Trust statement; information provided to HSJ