The founder trust of a hospital group has declared its "underlying deficit" is likely to be more than £95m this financial year.
Papers presented to the board of the Royal Free London Foundation Trust on Wednesday included minutes that reported finance director Caroline Clarke saying the trust had "started the year with an underlying deficit of £120m".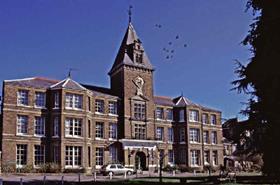 The minutes said the trust had planned to reduce this to £90m-£95m in 2017-18 but "her view was that the trust would finish the year with an underlying deficit higher than £95m".
The trust received a working capital loan from the Department of Health and Social Care, via NHS Improvement, in January and asked for a further £20m this month.
At month 11, the trust had achieved savings of £30.6m. The target for the year is £44.7m. The month 11 finance report said "significant concern" remained around the 35 per cent of savings that were considered non-recurrent.
A trust spokesman told HSJ earlier this month £11m in non-recurrent savings had been made in the corporate division including "rent that we no longer have to pay and reviewing some of our contracts with suppliers – for example getting one off rebates and negotiating better deals".
The report said further savings were planned from "carbon credit sale", "further balance sheet review" and "site based action plans".
In June, the trust's auditors said its sale of Chase Farm Hospital for £50m to its charity should be counted in the 2017-18 financial year rather than 2016-17.
The £1bn turnover trust runs hospitals in Hampstead, Barnet and Enfield and chief executive Sir David Sloman is accountable officer for North Middlesex University Hospital Trust.
Partnerships between the Royal Free and West Hertfordshire Hospitals Trust and the Royal National Orthopaedic Hospital Trust have also been explored in recent years.
The Royal Free London group is one of four hospital group vanguards. The others are run by Salford Royal FT, Northumbria Healthcare FT and Guy's and St Thomas' FT.