Papworth Hospital Foundation Trust has appointed East and North Hertfordshire Trust deputy chief executive Stephen Posey as its new chief executive.
Mr Posey, who was also director of strategy at his previous trust, replaces the Stephen Bridge, who announced he was retiring in January.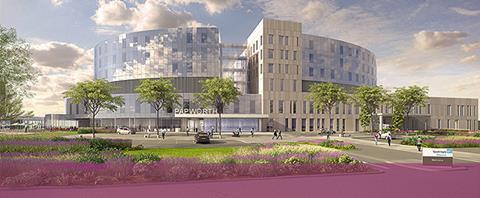 Mr Bridge spent 23 years as chief executive of the prestigious cardiothoracic trust – one of the longest stints by an NHS chief executive in recent history. He spent 28 years at Papworth in total.

Mr Posey will oversee the trust's much needed move from its existing outdated site to a new purpose built £165m hospital on the Cambridge Biomedical Campus, which is due to open in 2018.

The move follows a protracted process to secure government sign off for the new 310 bed facility, which is being paid for through a 30 year private finance initiative deal.
Mr Posey has experience in major projects having overseen East and North Hertfordshire's £150m acute reconfiguration programme, which was completed in 2014. He joined the trust as director of strategic development in 2008 from the East of England Strategic Health Authority, where he was provider development and foundation trusts lead.
Mr Posey said: "It is a privilege to be chief executive of Papworth Hospital, internationally recognised for the quality of the services it provides and a known and successful innovator. I am looking forward to meeting staff, patients and those connected with the hospital so I can understand their experience of working at and using the services of Papworth Hospital."

Trust chair John Wallwork said: "I am confident that Stephen will bring the talent, energy and vision needed to ensure that our already very successful organisation is able to thrive in our new location on the Cambridge Biomedical Campus; whilst at the same time ensuring that the care, innovation and excellence delivered by our valued staff is maintained and strengthened."
Source date
14 November 2016