A foundation trust has refused to release a governance report after a follow up review showed it had been "fundamentally transformed" from having a "dysfunctional" board.
The new chair and chief executive at Royal Surrey County Hospitals Foundation Trust have been "central to progress" and "driven positive change", the review by Deloitte said.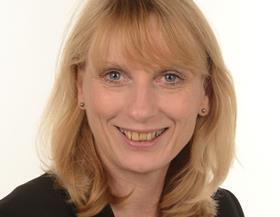 However, it called for greater clarity over future plans for medical leadership and said it was not clear that non-executive directors' questioning had an impact on the board's decisions. There were also challenges around staff having the information they needed for their work, partly due to historic lack of investment in IT.
The Deloitte review was commissioned by the trust in November as a follow up to one completed in October 2016.
The trust has refused to release the full text of the October 2016 report – a summary was presented to the board in November that year – but the latest review looked at how the trust has addressed key areas of concern raised in it. It said:
The operation of the board had been transformed. There was a "greater sense of trust" and it was a "friendlier and more constructive environment" than previously, with a chair who brought a level of professionalism and worked well with the chief executive. The earlier report had found low levels of cohesion in the executive team, which did not meet regularly and there was a level of distrust among board members that led to the board operating in a "dysfunctional manner".
There was a rapid improvement in relations with external stakeholders and between the board and the council of governors. Previously, there had been tensions between the trust and its lead commissioner, and the governors were described as "adversarial and aggressive".
Increased engagement from the medical director, who played a key role in developing the clinical strategy and was deputy chief executive, but resigned after the review was written. The previous report said there were low levels of medical engagement in the delivery of trust objectives.
Several new non-executives brought a range of skills to the trust whereas previously the trust had been an outlier with four independent management consultants as non-executives, leading to concerns about the lack of diversity. Previously, non-executives were "excessively focused" on operation details but did not have enough knowledge of the challenges facing the trust.
The trust now has a clearer strategic focus, following the decision to call off the merger with Ashford and St Peter's FT.
The trust was led by Nick Moberly until October 2015 when chair Peter Dunt took over the chief executive's role until shortly before current chief executive Paula Head arrived in September 2016. The current chair, Sue Sjuve, took over in March 2017.
NHS Improvement had imposed additional licence conditions on the trust in July 2016 after concerns about a deteriorating financial situation and long waits in emergency and cancer services. One of the requirements was to carry out a governance review.