Sandwell and West Birmingham chief executive says trust would look to be lead provider within vanguard
The organisational form Modality MCP will take is still unclear, says Toby Lewis
Sandwell and West Birmingham Trust working with Your Health Partnership to take on GP consultants
STRUCTURE: The chief executive of a West Midlands acute trust has said he hopes his organisation could become the "lead provider" for the local multispecialty community provider vanguard.
Toby Lewis, chief executive of Sandwell and West Birmingham Hospitals Trust, told HSJ his organisation would look to lead the Modality MCP in collaboration with other partners.
Mr Lewis said it was not yet clear whether local commissioners would run a full tender process for the MCP, or what organisational form the new provider would take, but said the trust "would expect to be playing a leading role".
He said: "We would probably look to be the lead provider within [the MCP] but I'm sure we would want to do that collaboratively with partners."
Modality, known until last year as Vitality, is one of the most high profile MCP vanguards. The three main organisations involved are: Modality – a west Birmingham based GP super-practice – Sandwell and West Birmingham Hospitals Trust; and Birmingham Community Healthcare Trust.
In a document, published last month, NHS England set out the parameters for an MCP organisation. It said MCP contracts "must be procured in a transparent and fair way", but stopped short of saying a full competitive tender would always be necessary.
Mr Lewis suggested the local system had not yet fully committed to developing an MCP over other new care models.
He said: "We've got to reach a decision locally that MCP is the right answer to our particular health challenges as opposed to a different organisational forms such as accountable care organisations, federations or primary and acute care systems."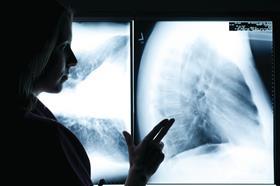 The conversation was "developing" between local partners, he said.
"The only formal agreement we have at hand [with Modality] is an agreement to work together within the vanguard, if the vanguard goes forward. But I would be very disappointed if any accountable care development in west Birmingham didn't have ourselves and Modality working very closely together," he added.
Mr Lewis said commissioners would need to question whether the vanguard in its current form was operating at the right scale for the local population. "One of the challenges here for commissioners is what is the right scale on which to commission outcomes and see risk held," he said.
Modality currently covers more than 65,000 patients in west Birmingham. Mr Lewis suggested even if the partnership were to cover 100,000 patients "that's still about only half of the people who live in west Birmingham".
"So I think one of the decisions that the commissioner and others are needing to make is what is the right scale for some of these different vehicles, and sometimes the right scale and what you have in place as natural partnerships don't fit together very well."
Mr Lewis also revealed his trust is working with Your Health Partnership – a large GP partnership operating in Sandwell and west Birmingham – to hire two GP consultants. One of these would work across acute medicine and primary care, with the other covering respiratory medicine and primary care.